In a groundbreaking move that underscores its dedication to the AI realm, Adobe has recently introduced a series of innovative models that are set to redefine the digital design landscape.
A Leap Forward in Image Generation
The Firefly Image 2, Adobe's newest installment in its AI-powered image generation tool series, has now surpassed its predecessors in producing stunningly photorealistic images. This model has undergone significant enhancements, enabling it to produce images that reflect a superior dynamic range, vibrancy, and intricate detailing.
One of the standout features of Firefly Image 2 is its understanding of real-world objects and scenarios, which contributes to its ability to render incredibly lifelike images. Furthermore, users now enjoy a higher level of control over the simulated camera settings, allowing for refined tweaks in photographic attributes.
In a side-by-side comparison with other notable AI platforms like Midjourney and DALL-E 3, Firefly 2 shines through, especially in producing realistic photos, product shots, interior designs, and wildlife captures. However, while Firefly 2 has certainly upped the ante, DALL-E 3 continues to lead the pack in vector graphics and pixel art.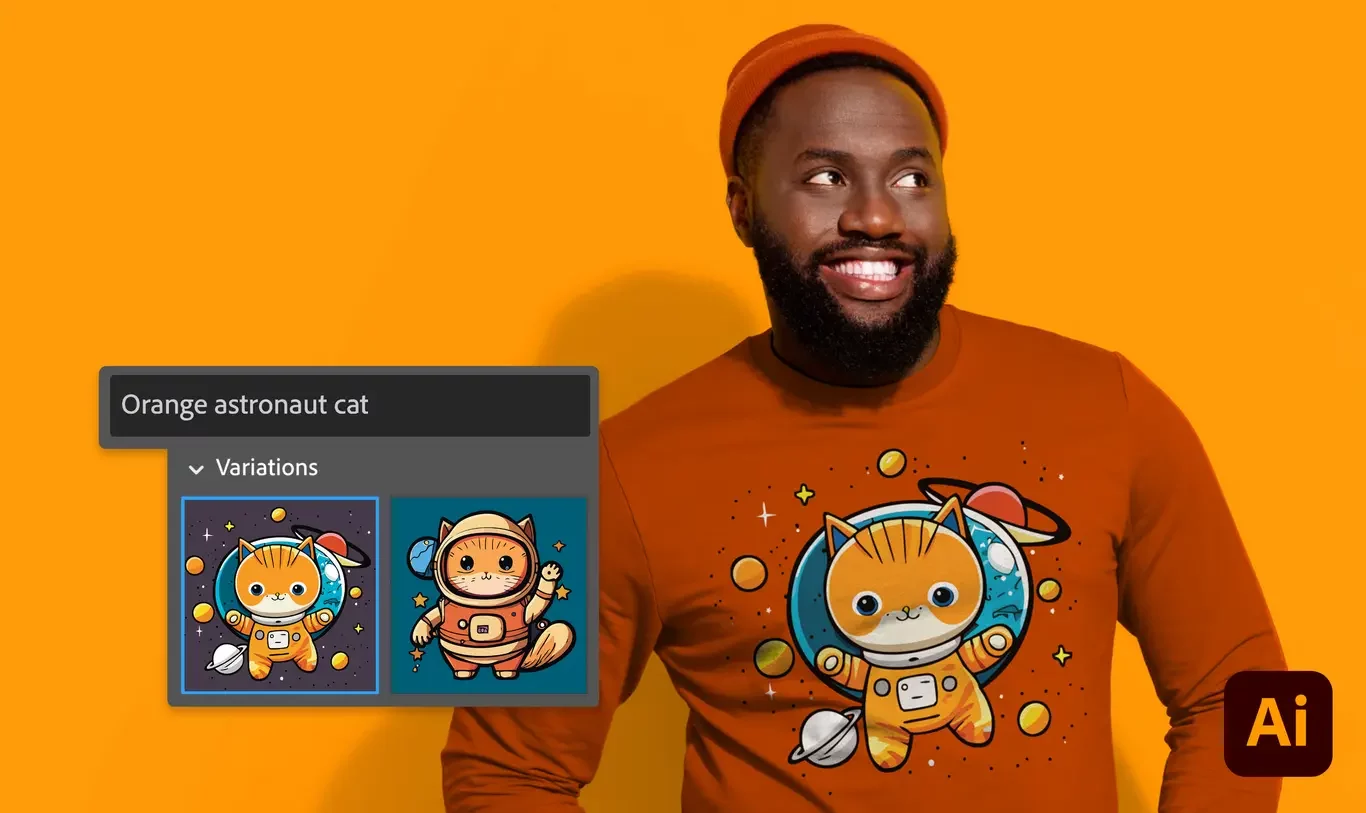 Expanding the Firefly Suite
Apart from the revolutionary Firefly Image 2, Adobe's AI arsenal now boasts the Firefly Vector Model, touted as the first-of-its-kind generative AI model for vector graphics. Such graphics, integral for business marketing, are famed for their sharpness and scalability. With Firefly Vector, generating "human-quality" vectors and pattern outputs from simple prompts is now a reality. The model's unique Generative Match feature ensures that vector designs align with pre-existing styles, making it invaluable for branding endeavors.
Adding to this, the debut of Firefly Design showcases its prowess in generating fully editable templates based on user text prompts. This model caters to a myriad of design needs, be it for print, online advertising, or social media.
Adobe Express Joins the AI Bandwagon
Adobe Express hasn't been left behind in this wave of AI-powered features. New functionalities, such as Generative Fill, Translate, and Drawing and Paint, have been integrated, further enhancing its versatility.
Balancing Innovation with Responsibility
While the advancements are laudable, they are not without concerns. Adobe's new "Generative Match" feature, although revolutionary, poses potential risks. It allows users to replicate the style of specific images, which can border on infringing creative rights. Adobe is treading carefully, implementing measures and policies to counter misuse.
As Adobe fortifies its position in the AI domain, the advancements signify more than just technological prowess. It's a testament to the company's vision and its endeavor to merge creativity with cutting-edge technology. With these introductions, Adobe is not just keeping pace with contemporary digital design demands but is also setting the stage for what's next in the rapidly evolving world of AI.