In a significant shift from its initial domestic focus, Amazon's Astro robot is now venturing into the business domain, offering unique security solutions for various industries. Amazon's latest iteration, Astro for Business, is priced at $2,349.99, marking a new chapter in the robot's evolution.
Astro for Business: A Security Game-Changer
Astro for Business aims to revolutionize security protocols for small and medium-sized businesses. Designed for spaces up to 5,000 square feet, it offers a futuristic solution to traditional security challenges. The robot, initially introduced for home use, has been repurposed to address the needs of industries like retail, manufacturing, and more.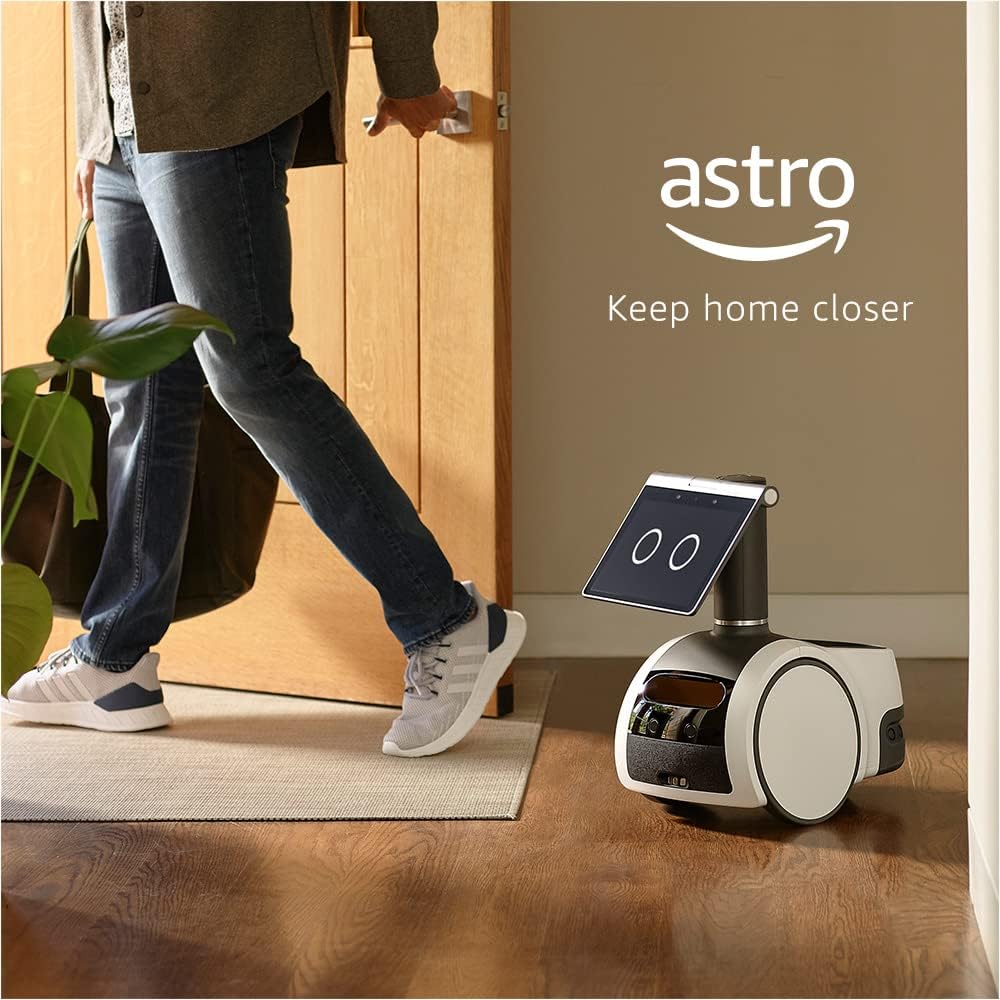 Integrated Security Services
Amazon complements Astro's capabilities with a suite of security services. These include Ring Protect Pro and Astro Security, priced at $20 and $60 per month, respectively. Ring Protect Pro integrates Astro with existing Ring setups, while Astro Security enables the programming of specific patrol routes and alerts. Additionally, a $99 per month Virtual Security Guard service connects Astro to local monitoring companies, enhancing its effectiveness in threat detection.
Technological Features and Privacy
Astro stands out with its advanced technological features. Equipped with an HD periscope camera, night vision, and the ability to autonomously patrol preprogrammed routes, it represents a significant advancement in robotic security. To address privacy concerns, Astro includes controls to disable microphones, cameras, and motion detection, and allows setting certain zones as off-limits.
Market Impact and Industry Reactions
Astro's entry into the business sector has stirred the market, positioning Amazon against smaller robotic security firms like Knightscope and Indoor Robotics. The move has also sparked discussions about the effectiveness of robotic security, with Amazon citing National Retail Federation data to highlight the rising concerns around shoplifting and retail crime.
Broader Implications
Astro's transition from a home gadget to a business security tool reflects a larger trend in technology adaptation. It underscores the versatility of robotics in addressing diverse needs and the evolving landscape of business security solutions.
Amazon's strategic pivot with Astro from a domestic robot to a business security guard signifies a bold move in the tech industry. While it presents an innovative solution to modern security challenges, its effectiveness and market acceptance remain to be seen. Astro's success will not only depend on its technological prowess but also on its ability to integrate seamlessly into various business environments. As the business community begins to adopt this new tool, the true impact of Astro on the industry's security protocols will unfold.