In a significant stride towards enhanced cybersecurity, the Cloud Security Alliance (CSA) has introduced the Certificate of Competence in Zero Trust (CCZT), marking an industry-first in cybersecurity training and credentials. This pioneering program offers comprehensive education on zero-trust architecture, integrating best practices and insights from top sources like the Cybersecurity and Infrastructure Agency and the National Institution of Standards and Technology, as well as the influential work of John Kindervag, the philosophy's founder.
Meeting Growing Security Needs
The CCZT emerges in response to the rapidly increasing demand for zero-trust expertise in the information security realm. Gartner's survey indicates that by 2025, 60% of organizations are likely to adopt zero-trust strategies. This certification is poised to become essential for maintaining robust security frameworks and equipping security professionals, including engineers, architects, and decision-makers, with the skills necessary for implementing stringent security measures.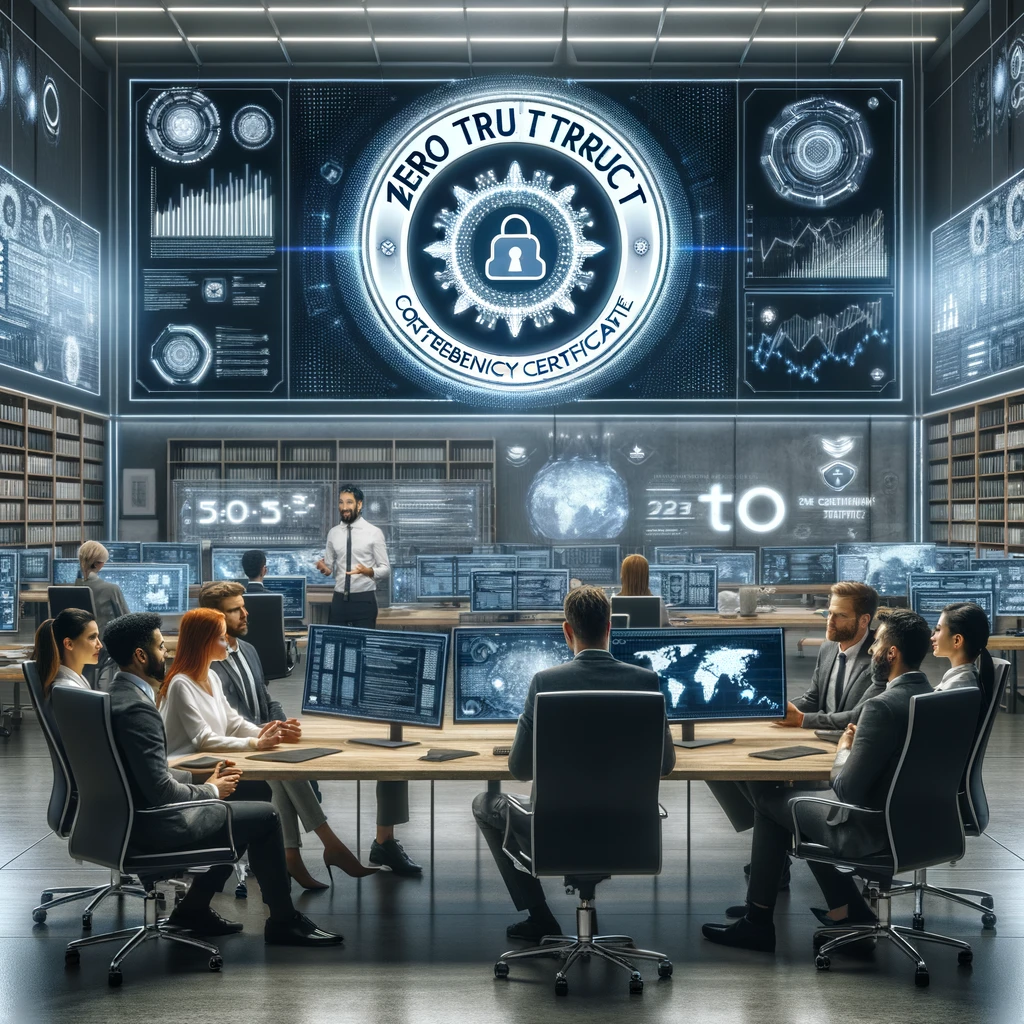 Diverse Inaugural Recipients
The first CCZT recipients represent a broad spectrum of companies and organizations, including Illumio Inc., Waverly Labs LLC, the Department of Defense, and Mastercard Inc. These early adopters demonstrate the wide-reaching significance and applicability of the certification across various sectors.
Industry Perspectives
Patrick Tiquet from Keeper Security Inc. highlights the indispensability of the CCZT, emphasizing its role in authenticating professionals' zero-trust expertise. He notes that this formal recognition expedites adoption processes and mitigates risks. Similarly, Dean Webb of Merlin International Inc. regards the CCZT as pivotal for disseminating crucial security principles across IT sectors.
Pioneering a Secure Future
The CCZT's launch is a watershed moment for cybersecurity. It marks the culmination of collaborative efforts by experts and organizations, including John Kindervag and other luminaries, and aligns with the anticipated direction of information security's future. This certification is expected to play a crucial role in shaping organizational security postures and professional skill sets in the coming years.
Addressing Varied Security Maturity Levels
The CSA recognizes the varying maturity levels of security programs across organizations and the challenges in finding skilled staff for Zero Trust strategy development. The CCZT aims to bridge this gap, providing essential knowledge and skills for the effective implementation and management of Zero Trust in diverse technological environments.
Leveraging Industry Expertise
The CCZT's comprehensive curriculum reflects a synergistic blend of leading industry practices and innovative research. It benefits from the contributions of experts like John Kindervag and others, making it a well-rounded and authoritative source of Zero Trust knowledge.
Certification's Broad Impact
The CCZT is set to have a far-reaching impact, with expectations of widespread adoption across sectors. Its introduction is timely, aligning with the shifting landscape of cybersecurity where Zero Trust principles are increasingly recognized as vital for safeguarding strategic assets and preventing breaches.
Implications for Organizations and Professionals
With Zero Trust poised as the future of information security, the CCZT stands as a critical milestone for organizations striving to maintain strong security postures. For professionals, it ensures readiness in implementing robust security measures aligned with Zero Trust principles, thereby enhancing the overall security resilience of organizations.
The launch of the CCZT marks a transformative moment in cybersecurity, with its comprehensive approach to Zero Trust education setting new standards in the field. As organizations and professionals navigate the complex landscape of information security, the CCZT offers a beacon of expertise and reliability, reinforcing the need for continuous learning and adaptation in the face of evolving cyber threats.