Datadog Inc., the cloud-scale monitoring and analytics platform, has become a highlight in the tech sector with its latest financial revelations. Exceeding market expectations, the New York-based company reported a 25% increase in its third-quarter sales, reaching $548 million against the projected $524.1 million. This impressive outcome has not only pushed the company's shares up by over 29% but has also led to an upward revision of its full-year guidance, now estimating revenues between $2.103 billion and $2.107 billion.
The robust financial performance can be traced back to Datadog's expansion strategy and product innovation, which have successfully attracted a growing clientele, especially among large organizations. The number of high-value customers has seen a notable increase, with around 3,130 enterprises now spending over $100,000 annually on Datadog's services.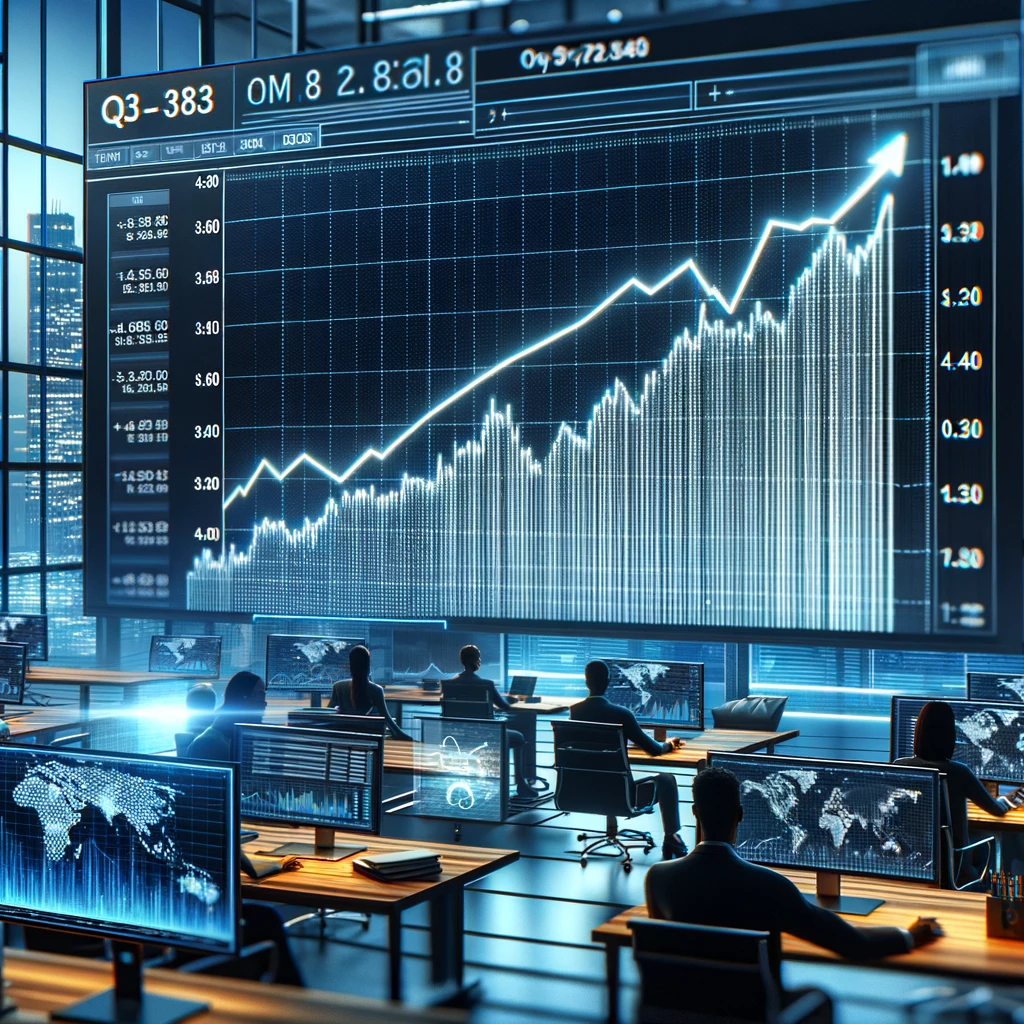 Significantly, Datadog's recent product launches, such as the Intelligent Test Runner, have fortified its market position by enhancing software deployment efficiency and security capabilities. These initiatives are part of a broader strategy to deepen its product utility and market reach.
The strategic emphasis on product development has paid off, as reflected in the company's doubled adjusted operating income of $130.8 million and an earnings surge to 45 cents per share, surpassing the anticipated 34 cents. CEO Olivier Pomel credited this performance to effective execution and a steadfast commitment to addressing the DevSecOps challenges of their customers.
Looking ahead, Datadog's optimism is captured in its Q4 sales projection of $564 million to $568 million, outpacing analyst expectations. This confidence is echoed in the broader cloud computing sector, with peers like MongoDB and Snowflake also witnessing stock gains post-Datog's announcement.
Despite a previous dip in August due to reduced cloud spending, Datadog has demonstrated resilience, with indications of easing optimization activity among its clients. The company's strategic alliances, including one with Amazon Web Services, continue to strengthen its foothold in the cloud infrastructure domain.
As Datadog prepares for the final quarter, often impacted by holiday season usage patterns, the market watches keenly. The company's trajectory suggests a stable growth path, with its recent performance potentially setting the tone for a strong year-end finish. This narrative not only underscores Datadog's agility in a competitive landscape but also cements its role as a key player in the cloud computing and IT infrastructure monitoring space.
Disclaimer: The information provided in this article is for informational purposes only and should not be considered as financial, tax, or investment advice. It is always recommended to consult with a qualified financial advisor before making any investment decisions. The author and newslinker.co are not responsible for any actions taken based on the information provided in this article. Past performance is not indicative of future results. Investing involves risks, including the potential loss of principal. Always do your own due diligence before making any investment or financial decisions.