Dish Network Corp. faces a challenging quarter as it reports a significant drop in earnings and revenues, diverging from Wall Street's expectations. The satellite provider disclosed a loss per share of $0.26, sharply contrasting with the previous year's $0.65 earnings per share. Revenues have also decreased by nearly $350 million compared to last year, while expenses climbed by $60 million. These financial strains are partly attributed to a decline in subscription numbers, with an 11.8% reduction in pay TV subscribers and a 64,000 net loss in pay TV for the quarter.
Amid these financial pressures, Dish has announced a pivot in strategy, looking to evolve into a wireless mobile provider. This shift comes alongside the departure of President and CEO Erik Carlson and the upcoming merger with EchoStar Corp., signaling a potential reinvention for the company.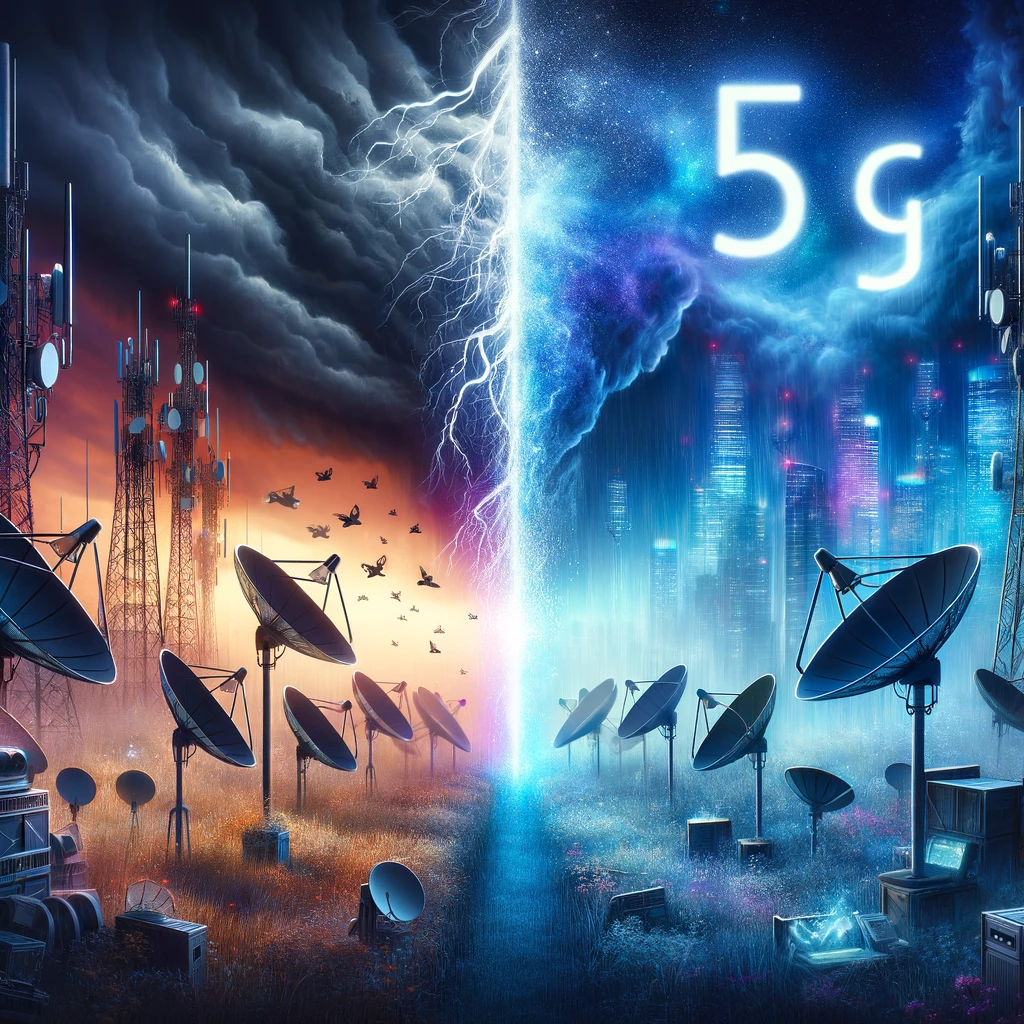 Corporate Dividends and Market Movements
In contrast, dividend investment strategies remain strong, as highlighted by the Dividend Kings—companies with a history of increasing dividends for over 50 consecutive years. Altria Group Inc., Leggett & Platt Incorporated, and Universal Corporation are among those offering significant dividend yields, signaling stability in an otherwise volatile market.
Real Estate Market Dynamics
The real estate market faces its own hurdles, with Opendoor Technologies Inc. experiencing a drop post-earnings report, despite a potential boost from a federal jury verdict in Kansas City that could disrupt traditional real estate commission structures. Furthermore, the resurgence of adjustable-rate mortgages (ARMs) adds a new dimension to the housing market, offering lower initial interest rates and potentially benefiting companies like Opendoor.
Despite current challenges, Dish Network's stock showed resilience, trading at $$4.42 despite an almost 22% drop after the earnings release. The company's future now leans towards the burgeoning 5G network landscape, with significant investments slated for the coming years. This strategic pivot, coupled with the leadership shake-up and asset sales, indicates a company at a pivotal crossroad, aiming to redefine its role in an increasingly competitive and technologically advancing market.
Disclaimer: The information provided in this article is for informational purposes only and should not be considered as financial, tax, or investment advice. It is always recommended to consult with a qualified financial advisor before making any investment decisions. The author and newslinker.co are not responsible for any actions taken based on the information provided in this article. Past performance is not indicative of future results. Investing involves risks, including the potential loss of principal. Always do your own due diligence before making any investment or financial decisions.