Square Enix is expanding the "Final Fantasy VII" universe with the PC version of "Final Fantasy VII Ever Crisis," a free-to-play RPG initially launched on iOS and Android.
The game, available for wishlisting on Steam, is yet to announce a specific release date. This new version brings together content from the original game and spin-offs like "Crisis Core: Final Fantasy VII" and "The First Soldier," alongside original stories centered around Sephiroth.
The PC release promises enticing incentives for new players, including Blue Crystals, rare weapons, and gear vouchers.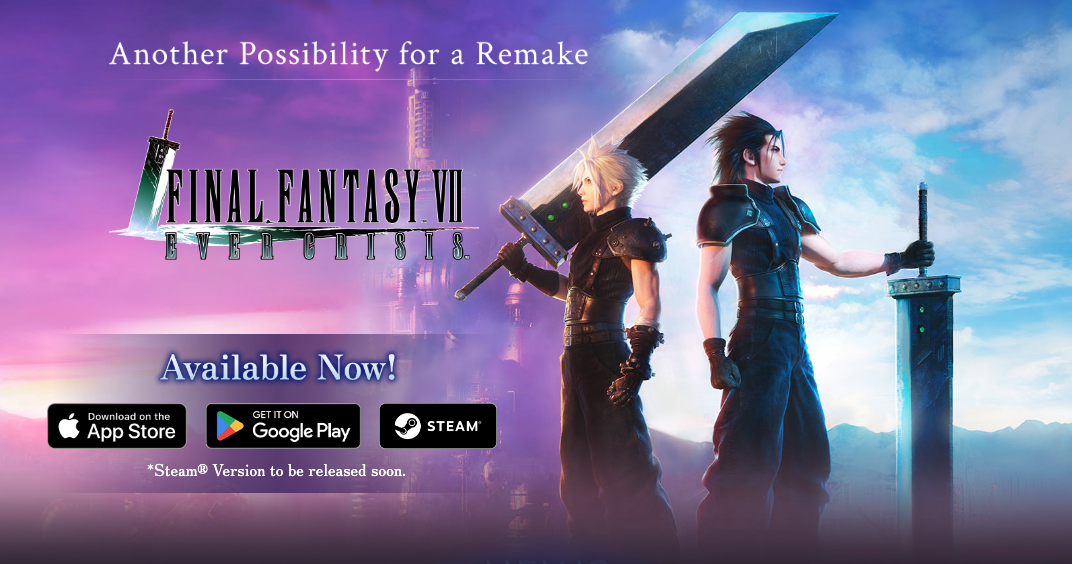 The game's narrative covers the Midgar arc and includes new material set before "Final Fantasy VII," with the latest chapter focusing on Cloud's memories with Sephiroth.
Notably, the game's Steam page suggests cross-platform multiplayer capabilities, allowing cooperative battles between mobile and PC gamers.
"Final Fantasy VII Ever Crisis" stands out with its polygon-style characters, reminiscent of the original game, and active time battles featuring auto and accelerated modes.
Players can form parties with characters from various "Final Fantasy VII" titles and engage in co-op battles with friends. With over seven million downloads, the game's expansion to PC signals Square Enix's commitment to broadening its audience and offering a new perspective on a beloved classic.