The gaming world is abuzz with a blend of nostalgia and newfangled fun as WarioWare™: Move It! and Fortnite Battle Royale deliver fresh experiences with a retro twist. WarioWare beckons players to engage in over 200 microgames that demand a mix of bizarre movements and quick reflexes, while Fortnite OG transports gamers back to the cherished locales of its original island, rekindling the thrills of past seasons.
Wacky Antics and Co-op Capers
WarioWare's latest offering capitalizes on physical comedy, urging players to twist, turn, and contort their way through rapid-fire challenges with a Joy-Con™ controller in hand. The game's Story Mode adds a narrative flair, involving players in Wario's whimsical predicaments requiring cooperative gameplay and a good dose of humor to overcome. Party Mode ramps up the entertainment, inviting groups of friends to indulge in laugh-inducing competitive play.
Fortnite's Time Warp
Simultaneously, Fortnite OG invites veterans and newcomers alike to traverse a time-warped version of its map, cycling through the iconic stages of its first chapter. Each week unveils a new slice of history, complete with weapons and gadgets once vaulted away. From navigating Tilted Towers with a Shopping Cart to dodging traps in Loot Lake, the game stokes the flames of nostalgia while adding a modern spin on competition and strategy.
Retro Gear and Digital Deals
As an added bonus, both games offer exclusive deals. WarioWare players can leverage Nintendo Switch Game Vouchers to snag the game at a discount, while Fortnite fans can revel in the re-introduction of classic gear in the OG Shop, promising daily surprises with a nostalgic edge.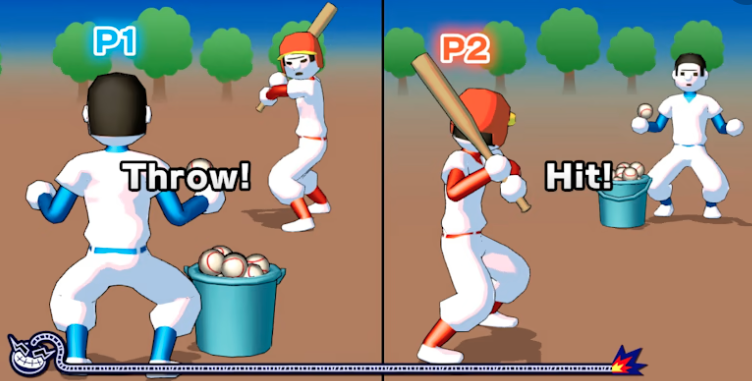 Cultural Impact and Consumer Delight
These developments highlight an intriguing trend in the gaming industry: a harmonious marriage between the comfort of the familiar and the excitement of the new. While WarioWare relies on physicality and party play, Fortnite bets on historical homage to retain its massive following. Both strategies showcase a deep understanding of their audience's desires and the importance of innovation in retaining relevance in a fast-paced entertainment landscape.
This resurgence of bygone eras, repackaged with contemporary polish, illustrates how game developers are tapping into the collective gaming memory while charting a course for future adventures. It's a delicate dance of honoring the legacy of early gaming triumphs while pushing the envelope of what's possible in digital play spaces today.