In a significant move to bolster online security, Google has updated its Titan Security Key lineup, offering advanced features compatible with both passkeys and traditional passwords. This development aligns with the tech giant's ongoing efforts to transition from password-dependent security to more robust alternatives.
The Next Generation of Security Keys
Google's latest Titan keys, available in USB-C and USB-A formats, continue to support NFC, enabling secure access on compatible smartphones and devices. These keys are designed to meet FIDO2 specifications, allowing password-free sign-ins and storing up to 250 passkeys. The integration of these keys with Google's setup process marks a strategic push towards encouraging users to adopt passkey-based security for their Google accounts and beyond. In addition to Google services, the Titan key is compatible with various FIDO-enabled platforms, serving as a versatile tool for enhancing account security.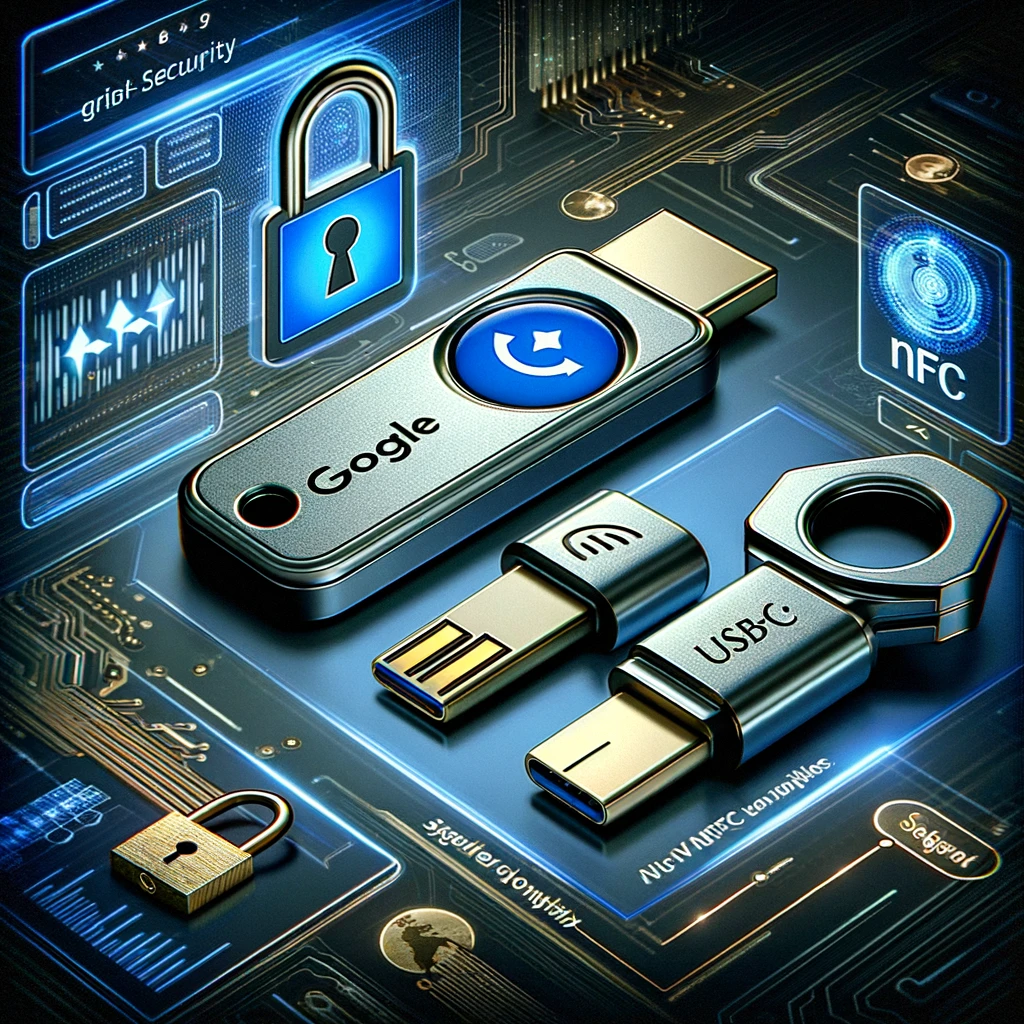 User Experience and Accessibility
The user-friendly aspect of these keys is evident in their compatibility with existing two-factor authentication methods and the ease of setting up a PIN for additional security. Priced at $30 for the USB-A model and $35 for the USB-C variant, these keys are accessible via the Google Store, reflecting Google's commitment to making advanced security tools widely available.
A Shift to Passkey Technology
The shift towards passkey technology, supported by industry giants like Apple and Microsoft, signifies a broader move towards eliminating traditional passwords. Users report that using these FIDO2-compatible keys for passwordless authentication is simpler and more secure than other methods. The cryptographic technology employed by these keys ensures that both the key's legitimacy and the website's authenticity are verified, offering a significant upgrade over conventional password-based security.
In addition to these product enhancements, Google is collaborating with various organizations to distribute 100,000 security keys to high-risk users in 2024, showcasing its commitment to global digital security. Partnerships with manufacturers like Feitian and previous collaborations with Yubico highlight Google's ongoing efforts in this domain.
This initiative reflects a growing awareness of the importance of robust online security in today's digital landscape. With the introduction of these enhanced Titan Security Keys, Google is not only advancing its own product line but also contributing to a safer, more secure online world for everyone.