The automotive world is set to witness a significant shift with Hyundai's latest announcement of the Ioniq 5 N electric vehicle (EV), slated for release in March 2024. This high-performance variant marks a new era for the company, combining cutting-edge electric technology with the thrill of sports driving.
Elevated Performance
The Ioniq 5 N, Hyundai's first N-branded EV, is more than just an electric crossover; it's a statement of Hyundai's commitment to electrification and performance. Built on the award-winning E-GMP platform, this vehicle promises to deliver exhilarating speed with zero to 60 MPH acceleration in just over three seconds, boasting a top speed of 161 MPH. The enhanced dual motors generate an impressive 641 horsepower (478 kW), significantly outperforming its predecessor.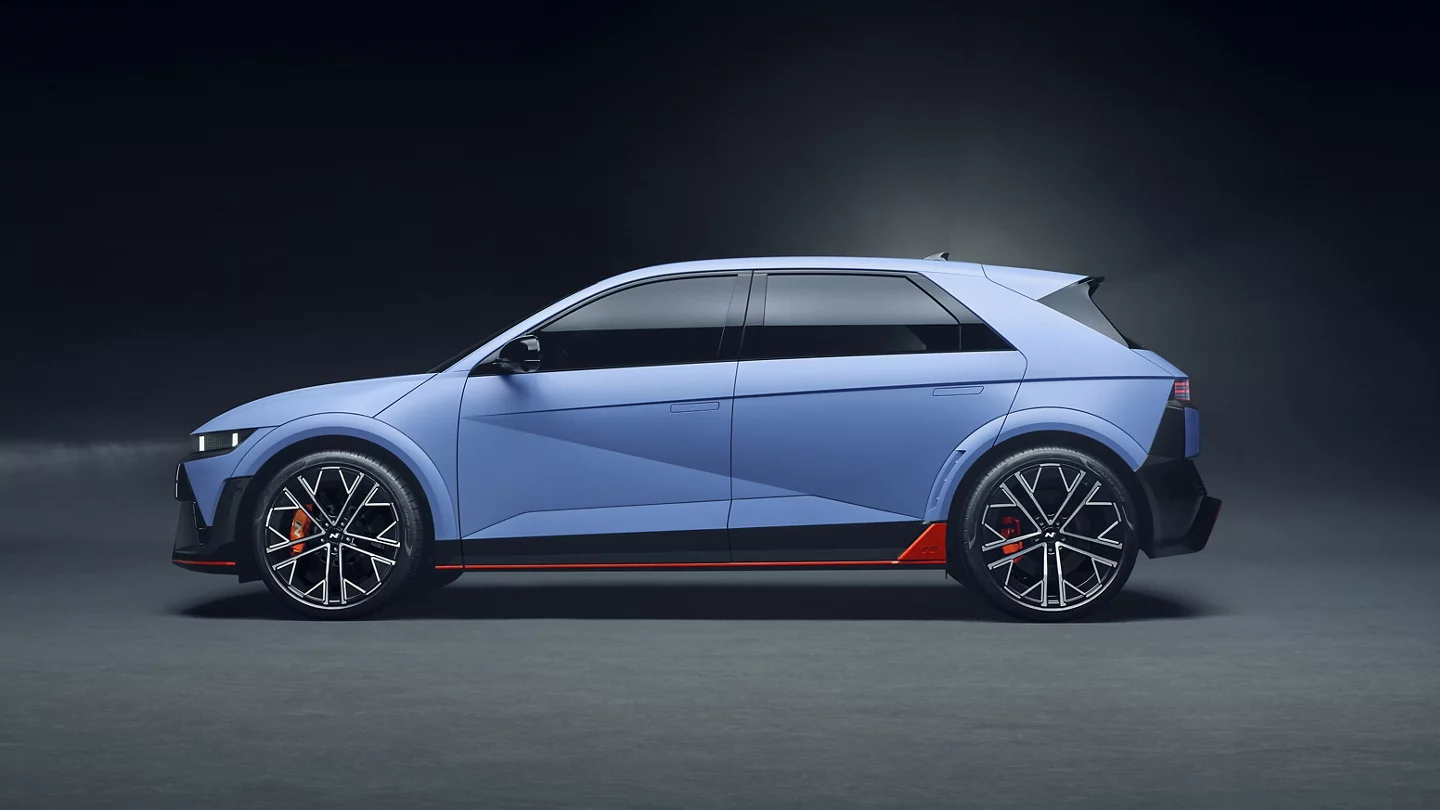 Advanced Technology
The Ioniq 5 N integrates advanced technological features, including a thermal management system for its 84 kWh battery, ensuring minimal heat-induced power degradation. The battery can be charged from 10% to 80% in just 18 minutes using a DCFC 350 kW charger. In addition, Hyundai has introduced innovative features like the N e-shift and N Active Sound-plus for an enriched driving experience.
Design and Comfort
Hyundai has paid meticulous attention to the design and comfort of the Ioniq 5 N. The interior boasts N details throughout, including enhanced bucket seats with reinforced bolsters for added comfort during sharp turns. A larger interior space with knee pads and shin support, coupled with USB-C ports and a wireless charging pad, adds to the user experience.
Track-Ready Dynamics
The vehicle is not only about high speed but also about precision and control. It's equipped with a rack-mounted motor-driven power steering system and the N Pedal system for responsive handling. Additional welding points and adhesives provide extra rigidity for track use and drifting. These features, combined with a one-pedal driving system, ensure that the Ioniq 5 N is as much at home on a racing track as it is on the road.
The Ioniq 5 N stands as a testament to Hyundai's commitment to revolutionizing the electric vehicle segment. With its blend of speed, technology, and comfort, it represents a significant leap forward in EV capabilities. As the anticipation for its release builds, the Ioniq 5 N is poised to redefine the standards of electric performance vehicles.