In a pioneering move set to redefine car purchasing experiences, Amazon and Hyundai have announced a collaboration that allows customers to buy Hyundai vehicles online and have them delivered through local dealers. This initiative, commencing next year in the U.S., represents a significant shift in the automotive retail landscape, leveraging Amazon's digital prowess and Hyundai's innovative vehicle offerings.
Revolutionizing Car Sales
The partnership marks an evolution from traditional dealership models to a more digital-focused approach. Customers will have the flexibility to browse, customize, and purchase Hyundai vehicles directly on Amazon. This online platform will offer a range of preferences such as model, trim, and color, ensuring a personalized buying experience.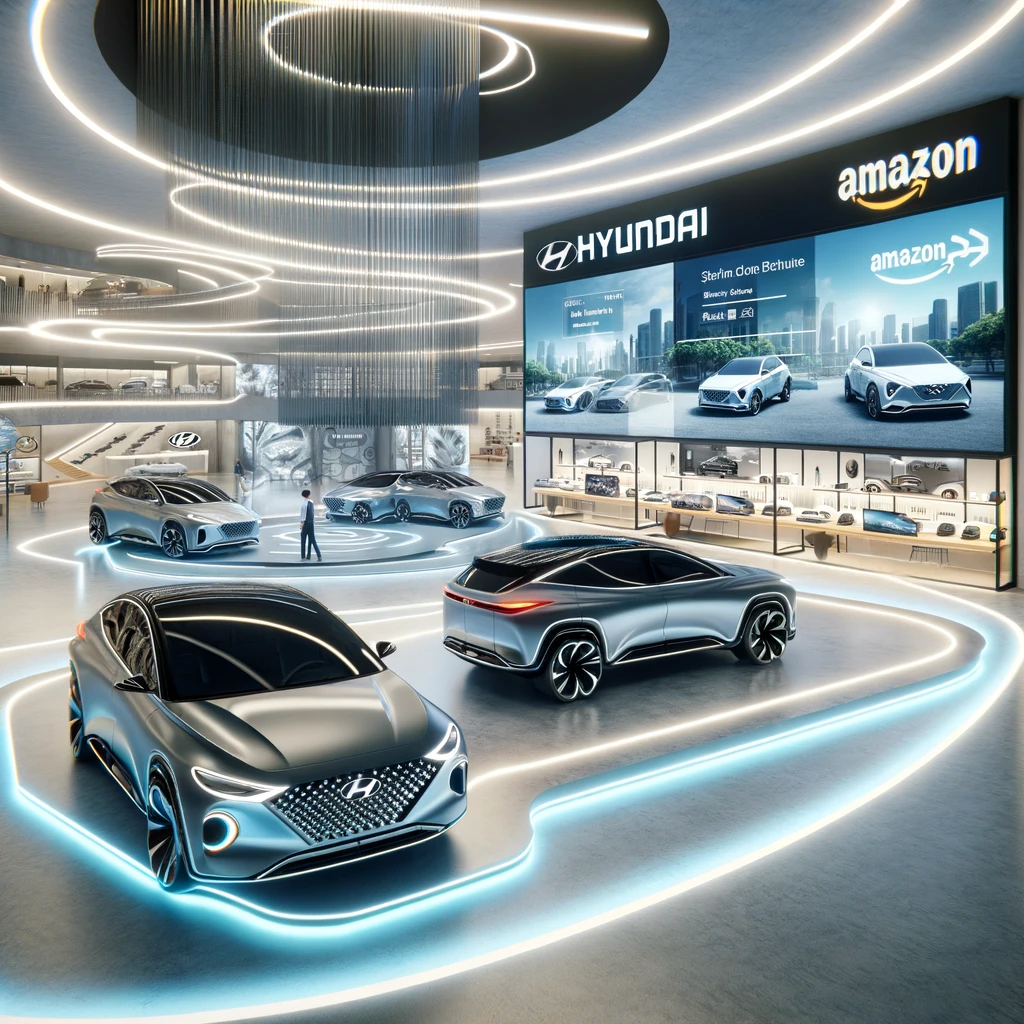 Enhanced Digital Integration
Further deepening their collaboration, Hyundai has chosen Amazon Web Services (AWS) as its preferred cloud provider. This move accelerates Hyundai's digital transformation, encompassing various technologies like artificial intelligence and the Internet of Things. Additionally, Hyundai vehicles will integrate Amazon's Alexa voice assistant from 2025, offering hands-free experiences like playing music, setting reminders, and navigating.
Impact on Dealerships
Despite this digital leap, local dealerships remain integral to the process. They will facilitate vehicle deliveries and maintain customer relationships, blending traditional dealership roles with new digital capabilities. This model maintains the dealer's pivotal role while harnessing Amazon's vast customer base.
Amazon's Automotive Aspirations
Amazon's foray into vehicle sales is not its first venture into the automotive sector. Previously offering virtual showrooms and car part sales, this initiative further expands its footprint in the industry. The company aims to simplify car buying, a process often fraught with frustration, and bring the convenience of online shopping to automotive retail.
Changing Legal Landscape
The partnership also navigates the complex regulatory environment where direct-to-consumer car sales face legal restrictions. By involving dealerships, this model complies with existing laws while introducing innovation, a strategy contrasting with Tesla's direct sales approach.
This collaboration is a testament to the evolving nature of consumer preferences and technological advancements in the automotive industry. It not only caters to the growing demand for online shopping convenience but also respects the traditional dealership model. As the automotive world transitions towards more digital and customer-centric experiences, this partnership could serve as a blueprint for future retail innovations in the industry.