Finnish telecommunications behemoth Nokia has announced a significant reduction of its workforce, confirming plans to eliminate up to 14,000 positions. This move is seen as a reaction to a shrinking market environment, particularly given the 20% reduction in Q3 sales. The cutbacks aim to bring about savings ranging from 800 million euros to a staggering 1.2 billion euros by the end of 2026.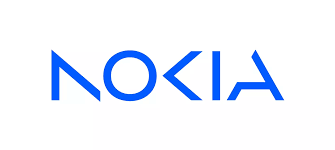 A Global Trend in Telecommunication Sector
It appears the challenging market isn't limited to Nokia. Its Swedish counterpart, Ericsson, has also laid off a considerable number of its staff this year. The decline in mobile networks revenue is attributed to a slowdown in 5G deployment, especially in significant markets such as India and North America. While 5G technology promised breakthroughs like faster internet speeds, actual adoption by businesses has been slower than expected.
Financial Strain Revealed in Q3 Reports
Nokia's recent financial reports provide further insight into their decision to cut costs. With net sales in Q3 dropping by 20% to 4.98 billion euros and a substantial 69% year-on-year decrease in profit, the figures paint a stark picture. These figures echo the financial strain in the telecommunications sector, as Ericsson too showed a decline in revenue, with North American sales being particularly affected.
5G Rollout Slower than Expected
While the roll-out of 5G, the next-generation mobile internet, promised enhanced speeds and was expected to significantly boost companies like Nokia, the ground reality seems different. The anticipated high-speed mobile network boom hasn't been as lucrative, with companies like Verizon and AT&T also engaging in cost-cutting measures. Nokia's CEO, Pekka Lundmark, pointed out the moderation in the 5G deployment pace, especially in India, which previously showed promising growth.
Despite the challenging circumstances, Nokia remains optimistic about its future. Their forecast for net sales remains between 23.2 billion euros and 24.6 billion euros. Lundmark remains confident in the potential of 5G, with its deployment still being in the early stages, excluding China. He emphasized that the future advancements in cloud computing and artificial intelligence would require substantial investments in enhanced networks.
While Nokia's decision might seem drastic to some, it reflects the broader challenges faced by telecommunication giants globally. The evolution of 5G technology and its adoption will be crucial in determining the future trajectory of these companies. The need for faster mid-band equipment, as highlighted by Lundmark, indicates that there's still significant room for growth and innovation in this industry.