With a whirlwind of expectations surrounding the 2024 iPad Pro, Apple enthusiasts and critics alike await what is expected to be a game-changer in the tablet industry. The iPad Pro series has always been recognized for setting benchmarks, and if the recent whispers are anything to go by, Apple is planning to up the ante even further.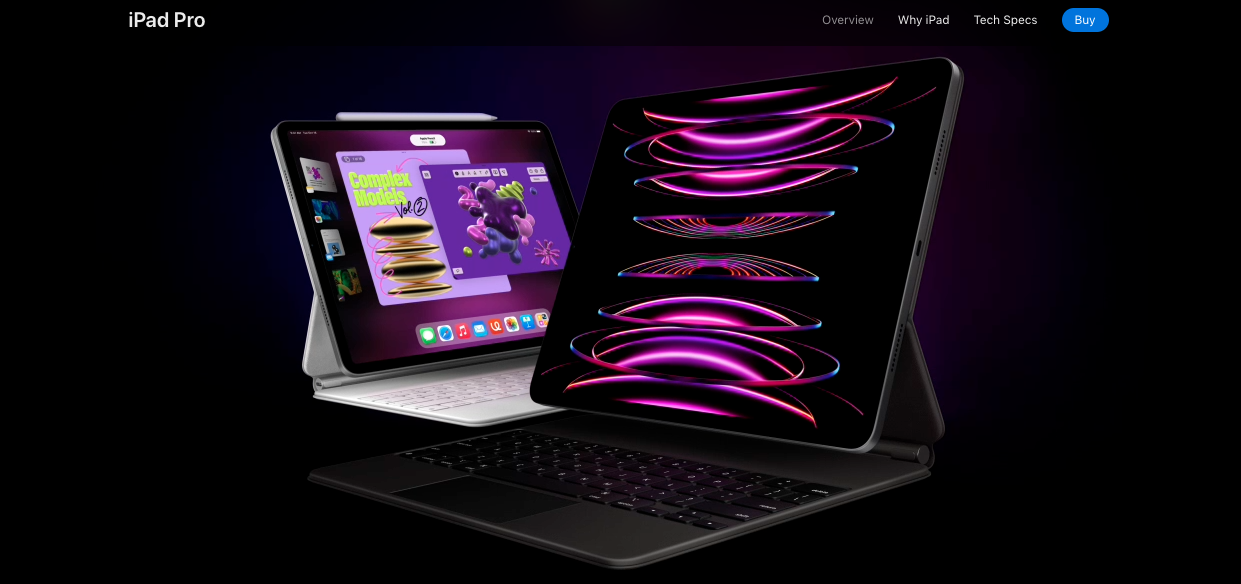 Design and Display: A New Era
One of the most buzzworthy updates centers around the anticipated transition from miniLED and LCD panels to OLED displays. Both the 11-inch and 12.9-inch models are set to benefit from this switch. Apple's step into OLED technology promises richer contrasts and colors, aligning with their reputation for top-tier visual experiences. Alongside the screen, a potential design overhaul might be on the cards, with speculation about a landscape orientation for the front-facing camera – a feature reminiscent of the iPad 10.
Performance: The Powerhouse M3 Chip
Diving deeper into the technical realm, the heart of the 2024 iPad Pro – the M3 chip – is poised to outperform its predecessors. This powerhouse chip, rumored to adopt the new 3nm technology process, signifies not just an incremental upgrade but a leap in tablet performance. While it remains to be seen whether Apple introduces broader storage options, the advancements in the M3 alone are bound to set a new standard.
Revamping Accessories: Tailored Experience
Accompanying the main device, the peripherals are not to be overshadowed. From the teased Apple Pencil 3 with its interchangeable magnetic tips catering to diverse artist needs to a sleeker, energy-efficient Magic Keyboard, Apple seems to be addressing past user concerns head-on. These revamped accessories not only enhance the tablet experience but also promise to conserve device energy, addressing prevalent issues with the previous models.
Camera and Software: Upgrades in Sight
Beyond hardware, the software and camera setups are rumored to get notable enhancements. The introduction of features like Spatial Video support and the potential for a 48MP main camera showcases Apple's commitment to staying at the forefront of multimedia experiences. With iPadOS 17 at its core and hints at even more multitasking capabilities with iPadOS 18, users can anticipate a fluid and feature-rich operating system.
While these updates unquestionably pique interest, they might come with a heftier price tag, especially with the high-grade OLED panel implementation. Apple's decision to introduce pioneering processes, like the LTPO thin film transistor, might push supply costs higher. But as early 2024 beckons, one thing remains certain: Apple's new iPad Pro is gearing up to redefine tablet standards.