Surpassing barriers in robotic surgery, Johnson & Johnson MedTech announces strides toward a novel, table-integrated surgical robot named Ottava, promising enhanced control and flexibility. The anticipated FDA submission for investigational device exemption in late 2024 marks a pivotal moment in the quest to redefine surgical precision and patient care.
Groundbreaking Design: A Leap in Surgical Robotics
The emergence of Ottava disrupts a field historically led by Intuitive Surgical's da Vinci system. Distinguished by its six-armed design in early concepts, Ottava now reveals a sleek integration of four robotic arms into a standard surgical table. This innovative configuration paves the way for an unobstructed, collaborative operating space, catering to dynamic clinical workflows and individual patient needs.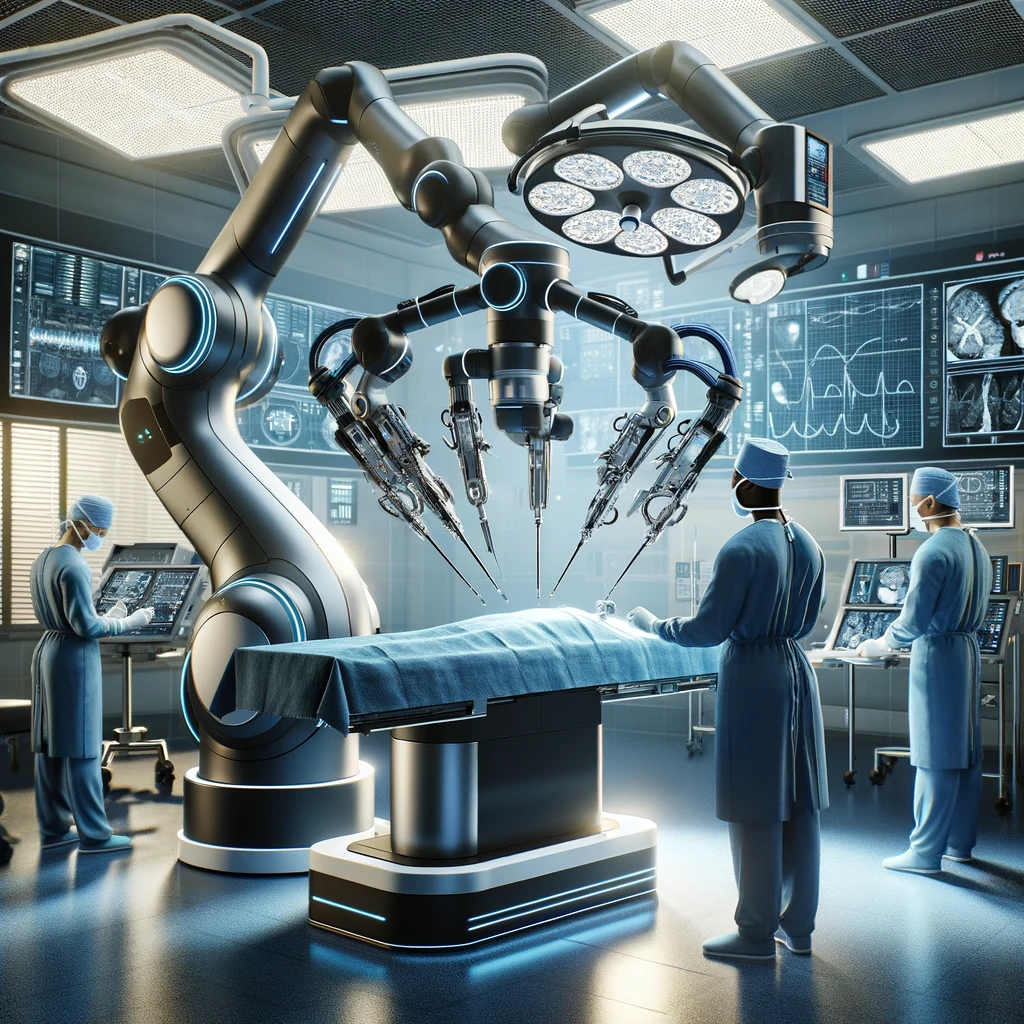 A Seamless Fusion: The Twin Motion Feature
Ottava's twin motion capability, harmonizing table and robotic arm movements, offers surgical teams the unparalleled ability to adjust patient positioning mid-procedure seamlessly. This feature represents Johnson & Johnson's commitment to operational efficiency and surgical excellence.
Enhancing Surgeon and Patient Experience
The system's design philosophy centers around the human impact, ensuring a deep connection between patient, surgeon, and operating room staff. Ottava's introduction promises a personal touch to surgery, bolstered by the renowned performance of Ethicon instruments. As clinical workflows become increasingly complex, Ottava's mission is to streamline these processes, offering a consistent and reliable surgical experience.
Ethicon's Legacy Meets Robotic Innovation
Ethicon instruments, renowned for their minimally invasive surgical advancements, will accompany Ottava's deployment. These instruments are celebrated for their reliability, aiming to reduce variability across different surgical modalities. Experts anticipate that Ottava's integration with these trusted tools will bridge gaps in current robotic surgery practices.
Navigating Challenges: The Road Ahead
Despite facing developmental setbacks and the complexities of healthcare robotics, J&J MedTech stands resilient. The forthcoming clinical trials underscore a forward momentum, signaling a new chapter in the evolution of robotic-assisted surgery. This progression also reflects a broader industry trend, where multiple players contribute to a thriving, competitive market.
Strategic Positioning Amid Market Dynamics
Analysts recognize robotic-assisted surgery as a burgeoning market, with Johnson & Johnson positioned to leverage its surgical device legacy. The intersection of tradition and innovation sets the stage for Ottava to potentially catalyze a shift towards more minimally invasive procedures, fortified by robotics.
The commitment to introducing Ottava indicates a transformative future for operating rooms. With the anticipation building around its launch, the surgical community watches closely, ready to embrace the next wave of technological advancement that Ottava represents.
As Johnson & Johnson MedTech navigates the intricacies of FDA approval processes and clinical trials, the healthcare industry awaits the realization of a vision that could redefine surgical standards and patient outcomes in the coming years.