The gaming community has been abuzz with speculation and rumors regarding the Silent Hill 2 remake, particularly about the possible inclusion of an origin story for the game's enigmatic antagonist, Pyramid Head. Anticipation turned to confusion when a Best Buy listing suggested an exclusive new chapter dedicated to the character, stirring a mix of excitement and skepticism among fans.
Contrary to the circulating whispers, Konami has officially dismissed these claims as "incorrect information." This clarification came after the listing caught the eye of enthusiasts and media alike, leading to an official inquiry to the gaming giant. The quick response from Konami not only corrected the narrative but also removed any reference to the supposed origin story from the retail page.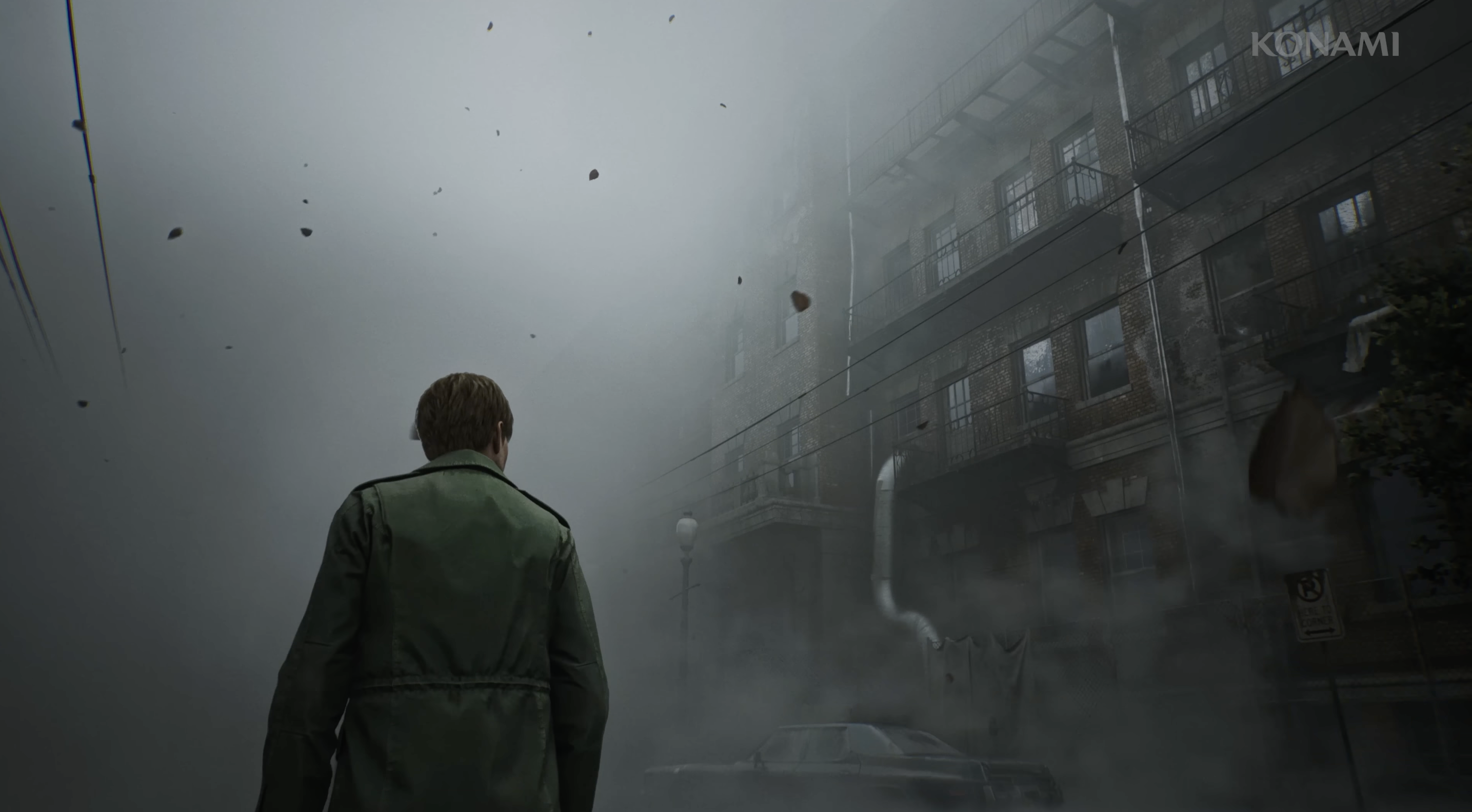 The Reveal and the Reality
Initial excitement was met with a hard stop when Konami, in collaboration with Bloober Team, confirmed that the upcoming title will not explore the backstory of the game's storied villain. This stands in stark contrast to the hopes raised by the initial pre-order description. Fans, who are eagerly awaiting the game's release, now find themselves pondering what other surprises might lie in wait.
Retail Rumblings
Best Buy's product description had stood out among various retailers for its unique claim, which has since been redacted. Other major gaming outlets like Game and Gamestop have refrained from such declarations, further highlighting the anomaly of Best Buy's description.
Community Reactions
The Silent Hill community, a vocal and dedicated fanbase, expressed their relief over the clarification. Many had voiced concerns over the potential dilution of Pyramid Head's mystique with an explicit backstory. With this development, it seems the iconic figure will maintain its allure of ambiguity, much to the satisfaction of purists.
Peripheral Controversies
Adding to the tumult, Silent Hill: Ascension, an interactive streaming game, faced criticism for its monetization strategies. Amid these contentions, Genvid CEO Jacob Navok's explanations did little to quell the discontent, illustrating the fragile relationship between game developers and their audience in the current climate.
Despite the game's completion being hinted at by Bloober Team, the silence from Konami leaves fans in anticipation. Speculation is rife that a major reveal could coincide with a significant gaming event like the Game Awards, but official confirmation remains elusive.
The incident serves as a reminder of the delicate dance between expectation and actuality in the gaming world. As the community continues to scrutinize every detail, the true nature of the Silent Hill 2 remake remains a tantalizing mystery, with its release expected to unveil the next chapter in this storied franchise.