Basketball legend Magic Johnson has attained billionaire status, marking a significant post-career financial achievement. Johnson is now a part of an elite circle that includes only four athletes: Michael Jordan, LeBron James, Tiger Woods, and himself.
From the Court to the Boardroom
While Magic's prowess on the court was undeniable, culminating in an impressive 13-year stint with the L.A. Lakers where he amassed around $40 million, it's his astute business decisions post-retirement that led to his current financial stature.
His investments span multiple sectors. Among them, the ownership of several sports teams like the Los Angeles Dodgers and Los Angeles Sparks. However, the crowning jewel in his investment portfolio is the Iowa-based life insurance company, EquiTrust. After purchasing a majority stake in 2015, Johnson increased the company's total assets from a commendable $16 billion to a whopping $26 billion. As of now, EquiTrust boasts an annual revenue exceeding $2.5 billion.
Apart from these significant holdings, Magic's business interests extend to diverse areas like Starbucks franchises, gyms, movie theaters, and even cable networks.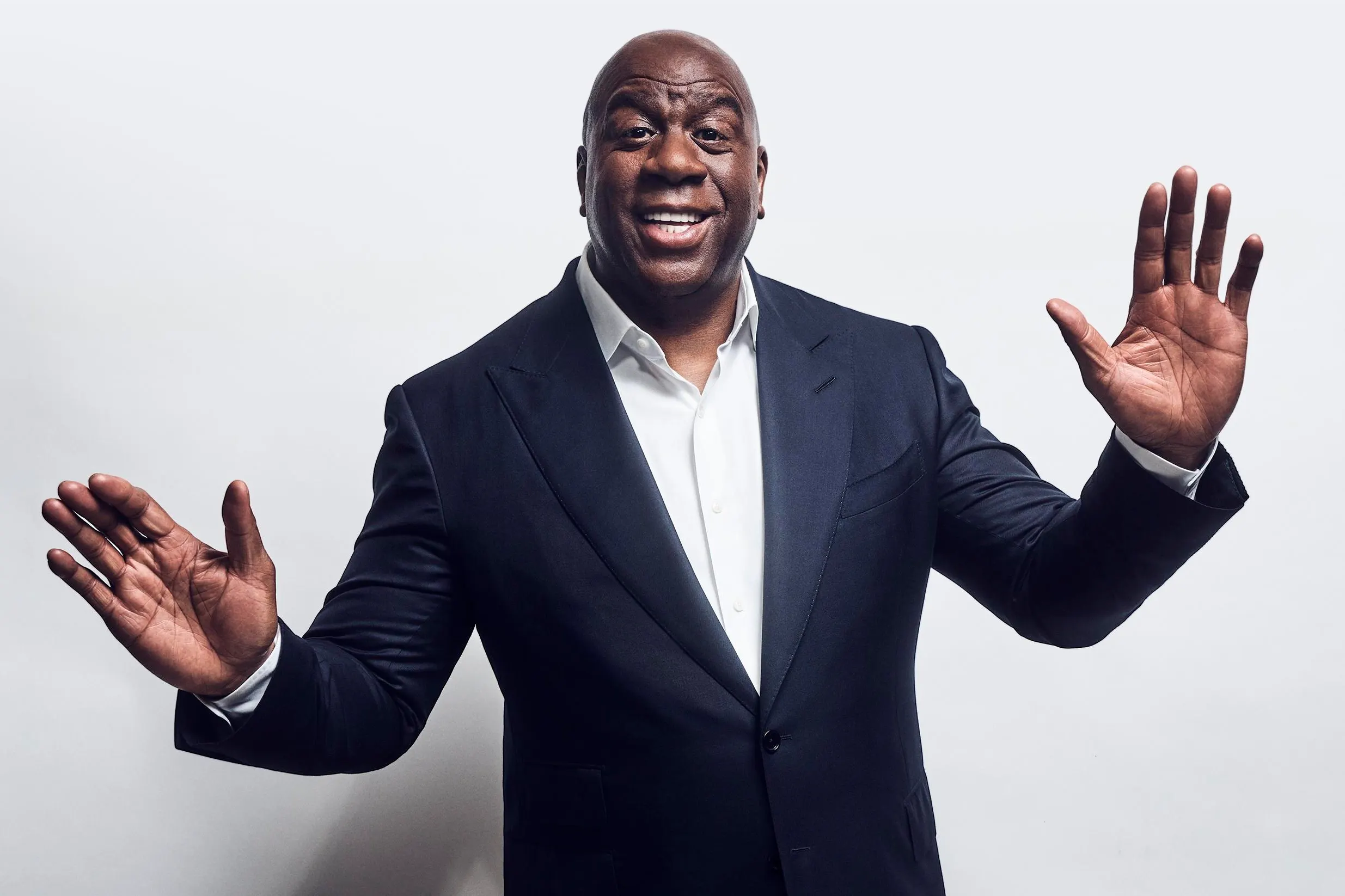 Comparing Fortunes
While Johnson's $1.2 billion net worth is staggering, it's fascinating to compare it with other billionaire athletes. LeBron James, who's still active, has a net worth of about $1 billion. James's earnings from his NBA career alone, which amount to approximately $479 million, dwarf Johnson's on-court earnings, even when adjusted for inflation.
Meanwhile, Tiger Woods and Michael Jordan have net worths of $1.1 billion and a staggering $3 billion, respectively. Jordan recently made headlines by joining Forbes' list of the 400 richest Americans after his significant Charlotte Hornets' sale.
It's noteworthy that while only four athletes have reached billionaire status in terms of net worth, several others, like Cristiano Ronaldo and Floyd Mayweather, have accumulated 10-digit earnings throughout their careers.
Diverse Ventures Yield Success
Magic's success underscores the importance of diversifying investments. His move from sport to business has not only secured his financial future but also solidified his status as a business magnate. His trajectory serves as a testament to athletes globally, emphasizing the potential for success both on and off the field.
While sports remain a lucrative career for many, it's the wise investments and business decisions that truly stand the test of time. Johnson's journey from the basketball court to the boardroom epitomizes this transition and sets a precedent for future athletes.