The gaming world is abuzz with the revelation that Activision not only has plans to release Call of Duty: Modern Warfare 3 in the upcoming month, but they also have an overarching strategy for the Call of Duty series that stretches until 2027. Such a forward-looking approach underlines their commitment to delivering innovative experiences in the franchise. Drawing insights from global feedback and previous game ventures, Activision is primed to ensure a perfect blend of contemporary, futuristic, and historical settings in the franchise. Moreover, with the potential Microsoft acquisition of Activision Blizzard, the series is expected to remain a mainstay on PlayStation and Nintendo consoles.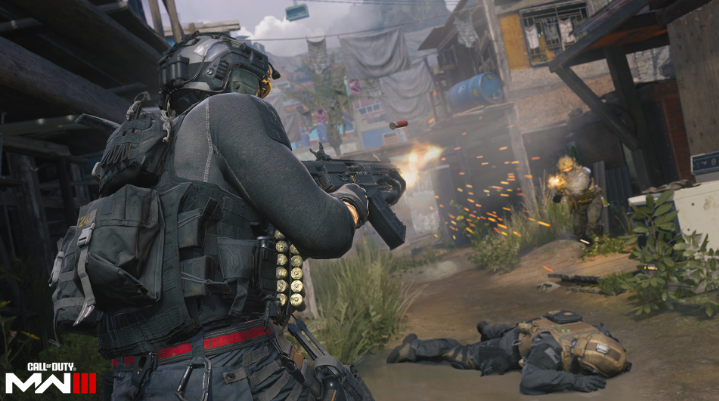 A Deep Dive into Gameplay Enhancements
Building anticipation even more, Activision recently unveiled a gripping multiplayer trailer for "Call of Duty: Modern Warfare 3." Reminiscent of the franchise's signature style, it featured a fusion of explosive action and captivating music by Eminem. Notably, the game offers players a nostalgic journey with 16 remastered maps from "Modern Warfare 2 (2009)" while also introducing three fresh maps and a new War Map. An exciting addition is the 3v3v3 Cutthroat mode.
Gameplay mechanics, too, have seen refinements; from increased player health extending the time-to-kill in core modes, to polished reloading and slide cancels, and enriched customization with Aftermarket Parts.
Weapon Customization Reimagined
Perhaps one of the standout features of Call of Duty: Modern Warfare 3 is the introduction of Aftermarket Parts. Echoing the essence of Operator Mods from Call of Duty: Black Ops 4, these parts allow for radical transformations of existing weapons. From converting a Renetti handgun into a Full Auto Carbine to morphing the Pulemyot 762 light machine gun into a compact bullpup, players are bestowed with unmatched customization opportunities, ensuring that no two gameplays feel the same.
Eager Anticipation for the Launch
As we approach the official release on November 10th, available across platforms, players worldwide await the open beta. PlayStation enthusiasts who've pre-ordered get a head start from October 6th, ensuring they are the first to dive into this riveting experience.
Diving Deeper into the Player Experience
With Call of Duty: Modern Warfare 3, it's clear that Activision is elevating the user experience by integrating cherished features and groundbreaking customizations. The remastered maps, coupled with the ingenious Aftermarket Parts, underline their dedication to both nostalgia and innovation. As the world stands on the precipice of this new release, one can only wonder what other marvels lie in store in the extended roadmap of the franchise. The excitement is palpable, and the game promises not just hours, but years of unparalleled entertainment.