The integrity of recycling claims by beverage heavyweights Coca-Cola, Danone, and Nestle has come under scrutiny following a legal challenge spearheaded by consumer and environmental advocates. This complaint, lodged with the European Commission, alleges that assertions of water bottles being "100% recycled" are not wholly accurate. The environmental cohort, including Client Earth and ECOS, contends that such proclamations are misleading, particularly as bottles are not exclusively manufactured from recycled materials. These allegations stand in stark contrast to the companies' promotional narratives, which portray their products as paragons of sustainability.
Central to the dispute is the viability of the recycling system within the EU. With a collection rate hovering around 50% for PET bottles and a stark figure of just 9% for all recycled plastics globally, the ideal of a closed-loop recycling process remains aspirational. The complaint further notes that the inclusivity of recycling claims often omits components like bottle lids and labels, potentially muddying consumer perception.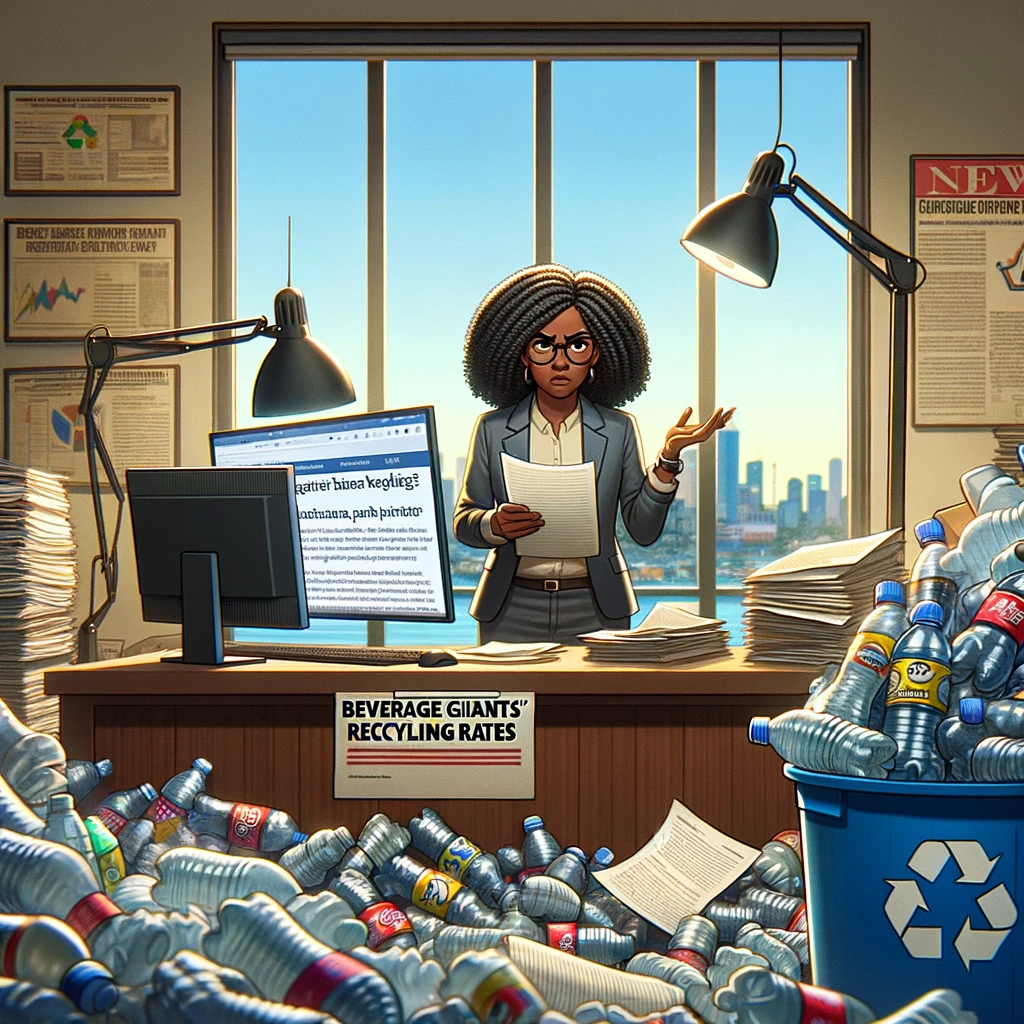 Responses from the implicated corporations articulate a commitment to the principles of circular packaging and highlight ongoing investments in recycling infrastructure. Coca-Cola emphasizes its dedication to reducing plastic use and fostering consumer recycling awareness, while Danone points to its progress in diminishing reliance on single-use plastics. Nestle, as of the latest updates, has not issued a statement.
The legal challenge comes amidst growing consumer fatigue with greenwashing. Calls for transparency and reliable information are intensifying as the public grapples with the complexities of recycling and plastic pollution. The controversy exposes the tension between corporate environmental branding and the operational realities of waste management. It also underscores the necessity for more stringent green claim regulations to prevent the perpetuation of environmental myths.
This collective legal action could compel a reevaluation of marketing strategies and catalyze a shift toward more authentic sustainability practices. As the dialogue evolves, the impetus lies with both corporations and consumers to navigate the intersection of commerce and environmental stewardship with candor and responsibility.