In a surprising turn of events, China's economic landscape in October showcased a complex mix of rising retail sales and industrial output amidst a continuing real estate sector downturn. Contrary to expectations, retail sales soared by 7.6% from the previous year, surpassing the forecasted 7% growth. This marks a significant rise from September's 5.5% increase and signifies the 10th consecutive month of retail turnover growth. The retail sector's robust performance, particularly in leisure entertainment products, catering, and auto-related sales, reflects a resilient consumer market.
Industrial production also witnessed a notable uptick, rising by 4.6% year-on-year, exceeding the anticipated 4.4% growth. This follows a 4.5% gain in the prior month, indicating a steady advancement in China's industrial capabilities. However, the optimism gleaned from these sectors is somewhat tempered by the ongoing struggles in the real estate market.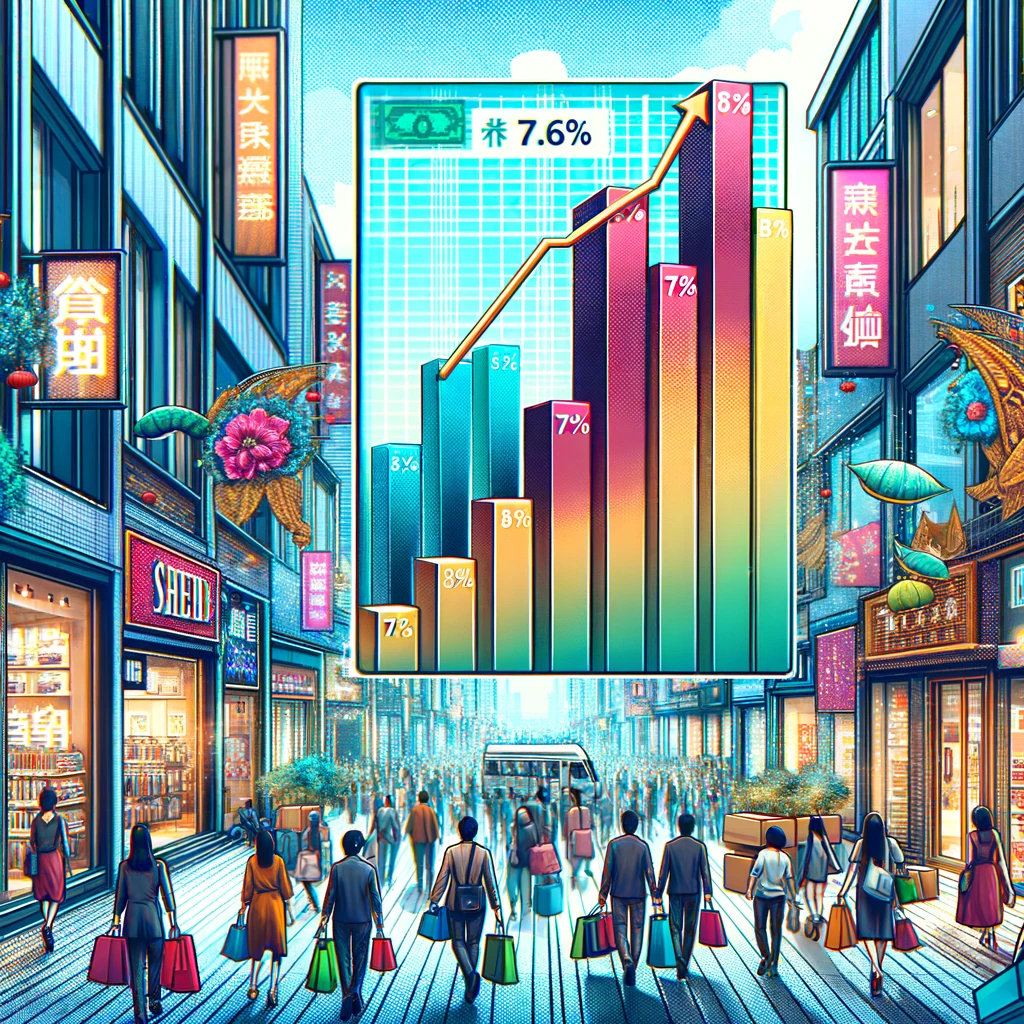 The real estate sector, a significant contributor to China's GDP, continued its downward trajectory with investment falling by 9.3% in the first 10 months of the year. This decline is more pronounced than the 9.1% drop reported for the first nine months, highlighting the sector's persistent challenges. The slump in real estate investment has wider implications, as the sector and its related industries account for about a quarter of the nation's GDP. Notably, funds raised by property developers declined by 13.8% in October, reflecting a deepening crisis in the sector.
Despite these challenges, there were marginal improvements in real estate development and commercial housing sales in October. The National Bureau of Statistics spokesperson, Liu Aihua, remarked on the real estate sector's ongoing "transition period of adjustment," indicating a potential gradual shift towards stability. However, large property developers like Country Garden have faced debt defaults, underscoring the sector's vulnerability.
The unemployment rate remained steady at 5%, with the National Bureau of Statistics suspending reports on youth unemployment since the summer. This stability in overall unemployment is juxtaposed against structural contradictions within the job market that necessitate further policy support.
Online retail sales, a significant component of China's modern economy, showed varied growth. Physical goods sales online grew by a modest 3.7%, whereas non-physical goods sales surged by 40% year-on-year in October. This disparity suggests evolving consumer preferences and the increasing importance of digital marketplaces in China's retail landscape.
Internationally, China's imports showed an unexpected rise in October, while exports fell by 6.4%, reflecting global economic shifts and challenges. These economic indicators arrive at a time when the Chinese government and policymakers are increasing support for the economy, particularly focusing on struggling local governments and stabilizing the real estate sector.
The International Monetary Fund (IMF) recently revised its growth forecast for China, citing Beijing's policy announcements. The IMF now expects China's economy to grow by 5.4% this year and 4.6% in 2024. However, IMF's First Deputy Managing Director, Gita Gopinath, emphasized that the real estate sector's challenges are far from over and will require time and strategic interventions for a sustainable resolution.
These economic developments reflect China's evolving economic landscape, marked by resilience in some sectors and vulnerabilities in others. As the country navigates these complexities, the global economic community watches closely, recognizing China's significant role in the world economy.
Disclaimer: The information provided in this article is for informational purposes only and should not be considered as financial, tax, or investment advice. It is always recommended to consult with a qualified financial advisor before making any investment decisions. The author and newslinker.co are not responsible for any actions taken based on the information provided in this article. Past performance is not indicative of future results. Investing involves risks, including the potential loss of principal. Always do your own due diligence before making any investment or financial decisions.