The UK's fintech frontier saw a strategic shift as Revolut, a leading financial technology firm, announced Francesca Carlesi as the new CEO for its UK operations. Carlesi, an industry veteran with a pedigree that includes Barclays and Deutsche Bank, will spearhead the company's efforts to secure a long-awaited UK banking license.
Revolut's quest for a UK banking license has been an ongoing saga, marked by regulatory hurdles and intense scrutiny. Despite holding a European banking license from Lithuania, the UK license has remained elusive since the application in early 2021. This quest is critical for Revolut's ambition to expand its suite of financial products, including personal loans and credit cards, which are currently on hold in the UK market.
Leadership Shakeup
The leadership transition occurs amidst a broader executive reshuffle within Revolut. Carlesi's predecessor, James Radford, exited in March, and Revolut has faced additional notable departures. These shifts come at a time when the fintech giant is under pressure to prove its financial robustness and operational integrity.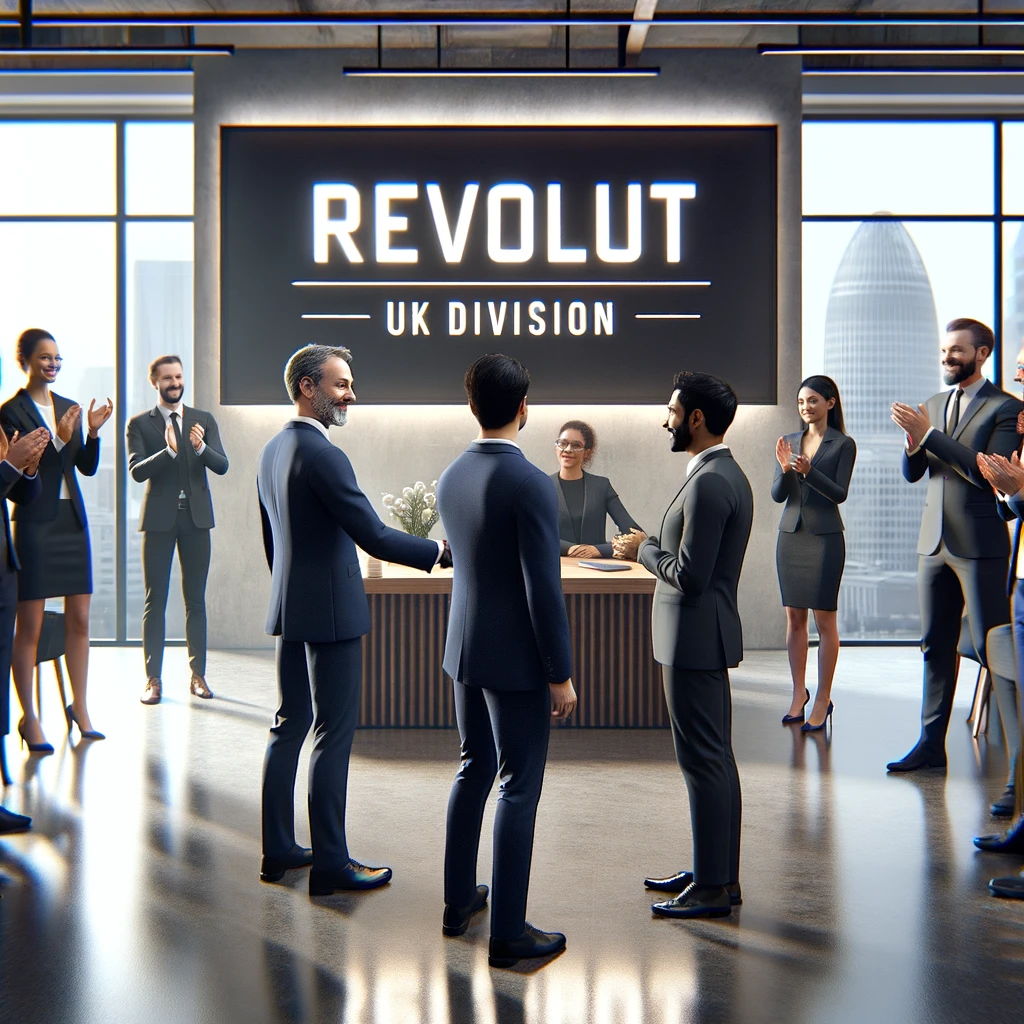 Strategic Moves in a Competitive Market
With nearly eight million customers in the UK, Revolut's leadership change is seen as a strategic move to consolidate its position in its largest market. The appointment of Carlesi is poised to inject fresh momentum into the company's operations, with her joining scheduled for December.
Awaiting the Verdict
The financial community is closely watching Revolut's journey towards securing a UK banking license. The approval would not only expand its financial product offerings but also serve as a regulatory endorsement, enhancing customer trust. The Bank of England's cautious approach reflects the sensitivity of the matter, given Revolut's substantial customer base and the significant implications of a banking license award.
Economic Implications and Customer Sentiment
Amidst an environment of rising interest rates, a banking license would empower Revolut to tap into interest income streams, bolstering its profitability. However, the delay in license acquisition and internal challenges, including culture and accounting issues, have raised concerns among customers and industry observers alike.
As Revolut navigates the regulatory waters, Carlesi's leadership will be instrumental in steering the fintech giant towards its goal of becoming a fully licensed bank in the UK. The firm's ability to address internal challenges and secure the banking license will be pivotal in determining its future in the competitive UK financial market.
This article is crafted with the intention of providing a balanced and engaging narrative that adheres to your specified rules, without directly quoting or referencing the original articles or their authors.