With a focus on the dynamic shifts within various sectors, this news compilation delves into the latest developments, ranging from Roku's financial turnaround to Disney's challenges and insider trading activities in major corporations.
Roku's Rebound: A Tale of Revenue Triumph Amid Loss Woes
Roku Inc. has soared in the stock market following a robust revenue report for the third quarter, despite a steeper-than-expected loss per share. With a 20% year-over-year increase in revenue reaching $912 million, surpassing consensus estimates, the company's shares witnessed a 30% uptick. However, gross margins have dipped due to restructuring charges, and the device segment reported losses, highlighting the company's mixed financial health.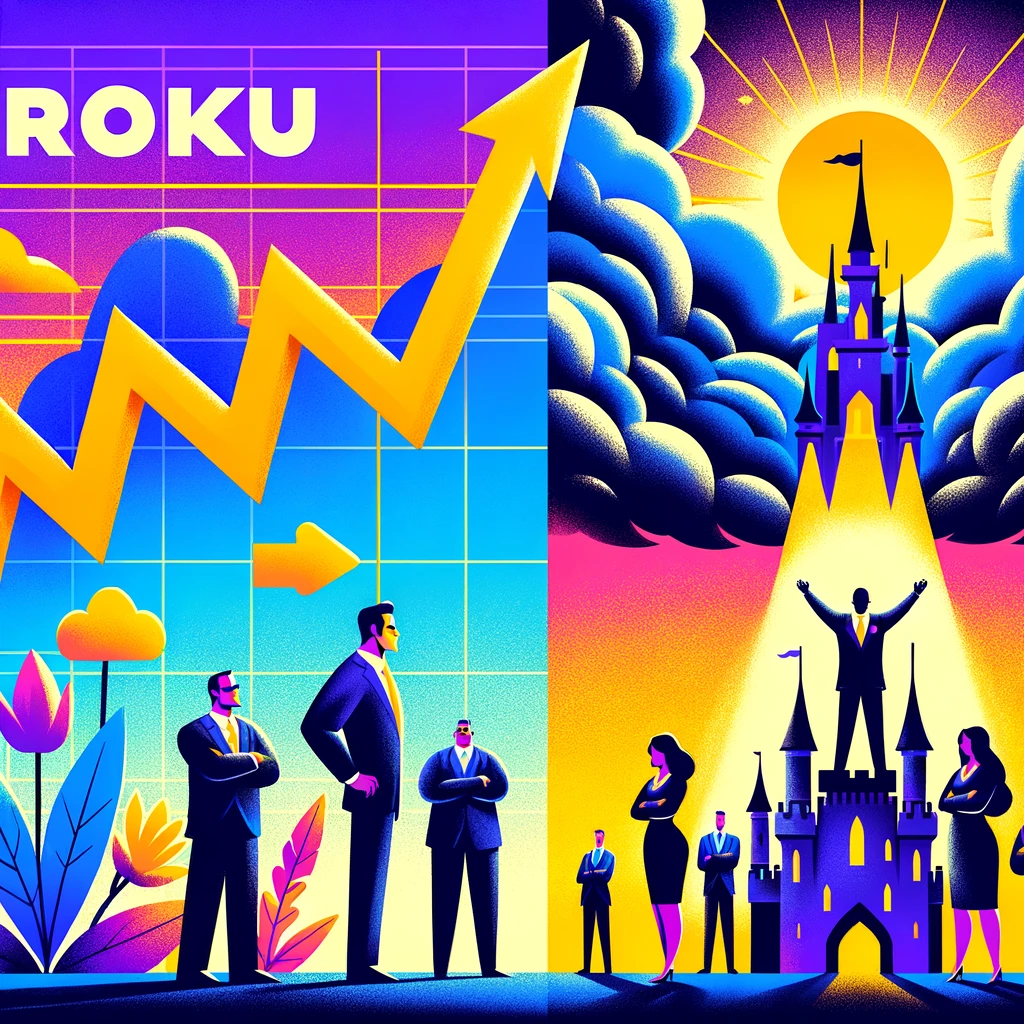 Disney's Dilemma: Stagnation and Losses Casting Shadows on the Magic Kingdom
The Walt Disney Company has faced a 30% plummet in stock prices, adding to a significant drop in 2022, marking the most considerable decline since 1974. With theme park attendance waning, a poor box office summer, and streaming services like Disney+ and Hulu underperforming financially, the entertainment giant grapples with operational and strategic challenges despite Wall Street's optimism.
Inside Trades: Executive Confidence in the Face of Market Uncertainty
In a striking display of confidence, CEOs and directors of several companies, including Occidental Petroleum and Asana Inc., have made substantial share purchases, signaling a belief in the potential rise of their company's stock prices. These purchases come as insider trading often hints at expected positive shifts in a company's financial trajectory.
In analyzing these developments, it is evident that the market landscape is undergoing significant transformations. Roku's resilience in revenue amidst profitability challenges, Disney's struggle to maintain its enchantment against fiscal headwinds, and the strategic investments by corporate insiders reflect a complex tapestry of business resilience and foresight in uncertain times.
Disclaimer: The information provided in this article is for informational purposes only and should not be considered as financial, tax, or investment advice. It is always recommended to consult with a qualified financial advisor before making any investment decisions. The author and newslinker.co are not responsible for any actions taken based on the information provided in this article. Past performance is not indicative of future results. Investing involves risks, including the potential loss of principal. Always do your own due diligence before making any investment or financial decisions.