In an unexpected twist, the skies have become a playground for the affluent, with Virgin Galactic's latest earnings report revealing a surge in revenue and a narrower loss per share than anticipated. The firm's financial leap is attributed to its six spaceflights, of which five were filled with high-paying tourists. Despite this, the company has announced a significant workforce reduction as part of a strategic realignment.
Elsewhere, Disney has unveiled plans to intensify its cost-cutting measures, now aiming for a $7.5 billion reduction. This announcement came alongside a boost in Disney+ subscribers, although the House of Mouse missed revenue estimates marginally.
The conglomerate is strategizing for future profitability with a focus on digital transformation, particularly within ESPN and its film studios, while its Experiences division shows robust growth.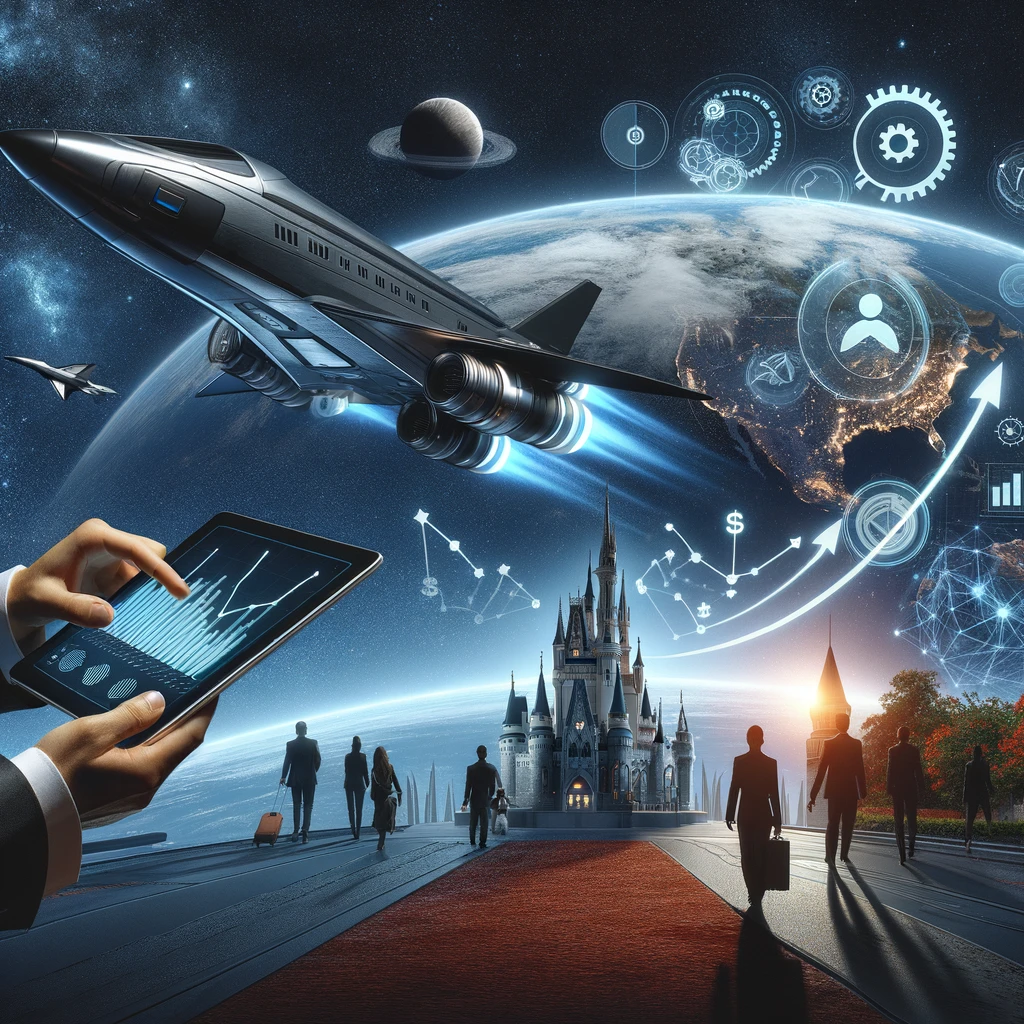 Meanwhile, the stock market has seen one of the steepest sell-offs in a decade, prompting conservative investors to seek refuge in reliable dividends. An analysis of the Dividend Aristocrats—a group of companies with a consistent track record of dividend increases—highlights several firms poised for growth despite economic uncertainties.
These include industry giants such as 3M, Coca-Cola, Emerson Electric, Johnson & Johnson, and Procter & Gamble, all of which have shown a steadfast commitment to shareholder returns through thick and thin.
The economic landscape continues to be a mixed bag of advancements and cautious optimism. While space tourism emerges as a lucrative venture for the wealthy, media and entertainment juggernauts streamline operations, and investors turn to tried-and-true stocks for a sense of security amidst market turbulence. This intricate weave of economic tales encapsulates the ever-evolving nature of business and investment in today's world.
Disclaimer: The information provided in this article is for informational purposes only and should not be considered as financial, tax, or investment advice. It is always recommended to consult with a qualified financial advisor before making any investment decisions. The author and newslinker.co are not responsible for any actions taken based on the information provided in this article. Past performance is not indicative of future results. Investing involves risks, including the potential loss of principal. Always do your own due diligence before making any investment or financial decisions.