Sony has just unveiled its revamped PlayStation 5, showcasing a more compact design and intriguing modular capabilities. The technology giant has listened to its global audience, refining the PS5 to align with evolving gaming needs.
Revolutionized Design
The refreshed PlayStation 5 boasts a 30% reduction in volume, embracing a sleek aesthetic without compromising on its technical prowess. The introduction of a modular disc drive amplifies this. Those who initially opt for the Digital Edition can now incorporate the Ultra HD Blu-ray Disc Drive at a later stage. Priced at $79.99, this feature emphasizes Sony's commitment to adaptability.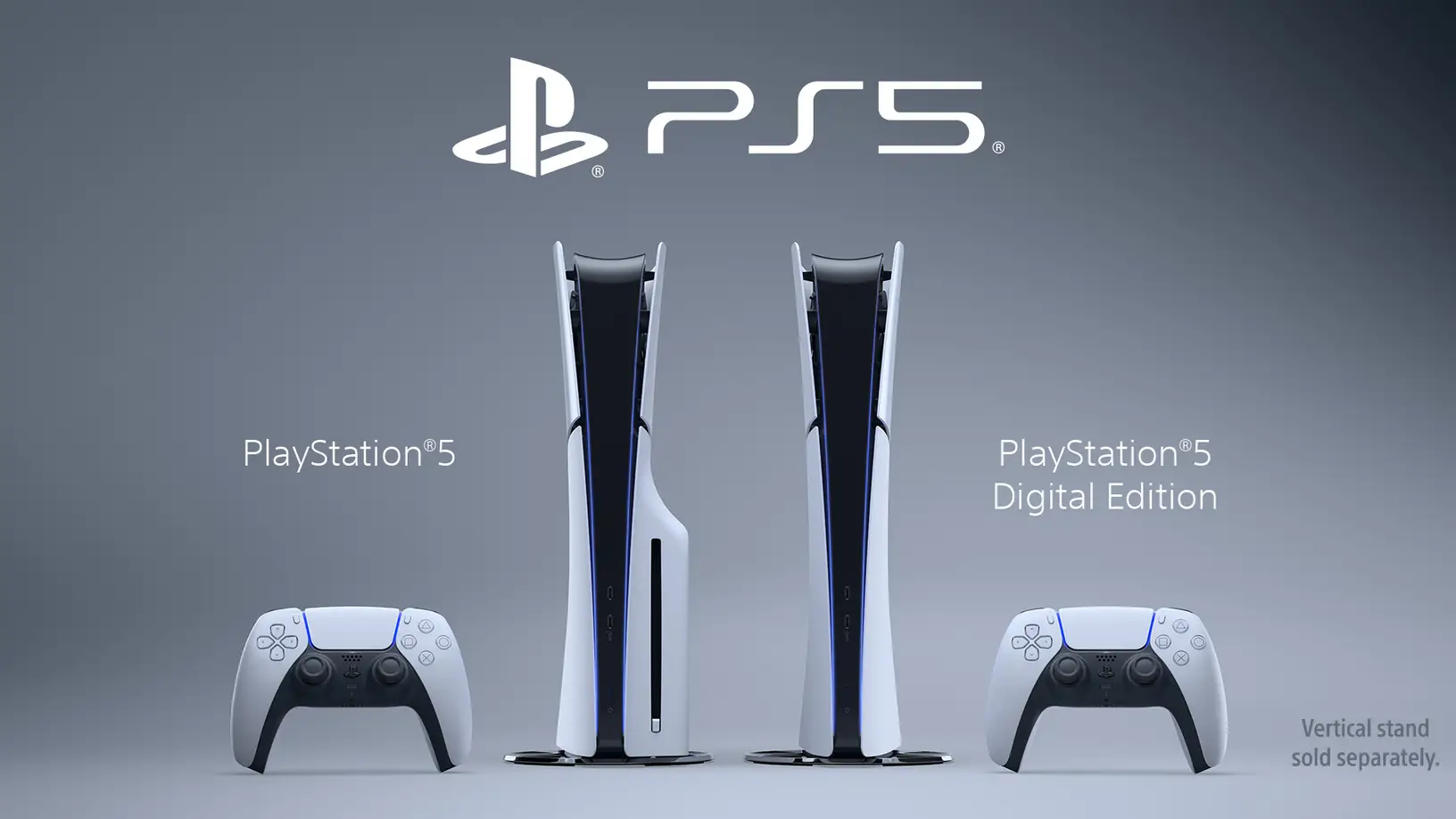 Features and Accessories
The new model isn't solely about a smaller size. Sony has added two additional cover panels, resulting in four in total. While the top panels shine with a glossy finish, the sides carry a matte look. Furthermore, the package includes an improved horizontal stand. For those preferring a vertical setup, a stand compatible with all PS5 models is available at a separate price of $29.99.
Pricing and Availability
Come November, gaming enthusiasts can grab the latest PS5 models from select retailers and Sony's PlayStation Direct online store. Sony also stated the new design would gradually become available worldwide. A snapshot of the pricing strategy for these models is as follows:
U.S.: PS5 (with drive) – $499.99; Digital Edition – $449.99
Europe: PS5 (with drive) – 549.99 EUR; Digital Edition – 449.99 EUR
U.K.: PS5 (with drive) – 479.99 GBP; Digital Edition – 389.99 GBP
Japan: PS5 (with drive) – 66,980 JPY; Digital Edition – 59,980 JPY
Once the existing PS5 stocks are exhausted, the newer, refined models will dominate the market.
Sony's strategy with the redesigned PS5 reflects a deep understanding of the gaming community's desires. By combining aesthetics with modular functionality, Sony offers gamers not just a machine but a flexible experience. This move may reshape expectations for future console iterations, where adaptability could become the norm. As the old models phase out, it's clear that Sony's future in gaming remains as promising as ever.