Neuroblade, a rising name in the semiconductor industry, has unveiled its dedicated semiconductor chip tailored for SQL queries. Unlike the Data Processing Units (DPU), Neuroblade's SQL Processing Units (SPUs) promise end-to-end acceleration for specific workloads, positioning them as the game-changer in data analytics. The promise of a hundred-fold acceleration has inevitably piqued the interest of industry giants. In fact, Neuroblade is not just riding solo; it has joined forces with Dell to integrate SPUs into PowerEdge servers. The strategy is clear – target the lucrative public cloud sector and engage hyperscalers, a plan that might see this semiconductor in widespread use in no time.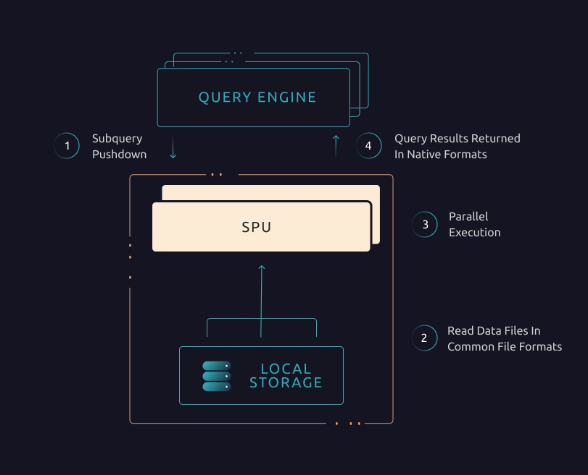 Intel's Ambitions with Meteor Lake CPUs
Intel isn't holding back either. The much-anticipated Meteor Lake CPU lineup is stirring the waters, with the Core Ultra 7 & 5 chips slated for an imminent launch. However, the pinnacle, the Core Ultra 9, will keep enthusiasts waiting till 2024. What's interesting is the initial price tag, which is expected to be north of $1500, indicating Intel's targeting of the high-end segment. Designed to deliver performance that's unparalleled, the Meteor Lake CPUs, especially the "Core Ultra 9", boasts cutting-edge core configurations, hinting that Intel's breaking the 5GHz speed barrier might be just around the corner.
AMD's Competitive Edge with Pricing
AMD, on the other hand, is making waves with its Ryzen 7 7800X3D, now even more tempting after a $100 price drop. This chip is not just pocket-friendly but is also proving its mettle by consistently ranking high on bestseller lists. Paired with a promotional offer on Newegg and the bundled Starfield game, it's a sweet deal for gamers. Plus, with the AM5 platform's compatibility with future Ryzen CPUs, and dropping prices of related components, it seems AMD is setting the stage for a long haul in the gaming world.
Intel's Arrow Lake-S CPU: Power Revealed
In yet another revelation, Intel's Arrow Lake-S Desktop CPU's power metrics have surfaced. With a configuration mirroring its flagship models, the Core i9-13900K and Core i9-14900K, it boasts of a total of 24 cores and 32 threads. The power ratings suggest it's in line with Intel's tradition for its Unlocked CPUs, although there's a noticeable dip in the PL2 rating compared to the Core i9-13900K.
As we survey the evolving CPU landscape, it's clear that specialized chips like Neuroblade's SPU are carving a niche for themselves, with distinct capabilities and use-cases. Meanwhile, the titans of the industry, Intel and AMD, continue their relentless tug-of-war. While Intel is pushing boundaries with performance and innovations, AMD seems to be playing the value card, wooing customers with performance-packed deals. One thing is certain: with each leap, tech aficionados have a lot to look forward to.