In an industry where precision and reliability are as crucial as the parts that keep aircraft aloft, a prominent aerospace components manufacturer, Spirit Aerosystems, is navigating through a period of financial volatility. The company, renowned for producing the wings of the Airbus A220, is at a critical juncture as it seeks to renegotiate its contractual terms with Airbus amidst challenging economic conditions.
Spirit Aerosystems, with a significant operational footprint in Belfast, has been a key player in the aerospace sector since its acquisition of Bombardier's operations in 2019, which secured the positions of approximately 3,000 workers. Despite this, the company has recently reported a financial downturn, with the second quarter of 2023 yielding less favorable results than anticipated, including a substantial $105 million in losses.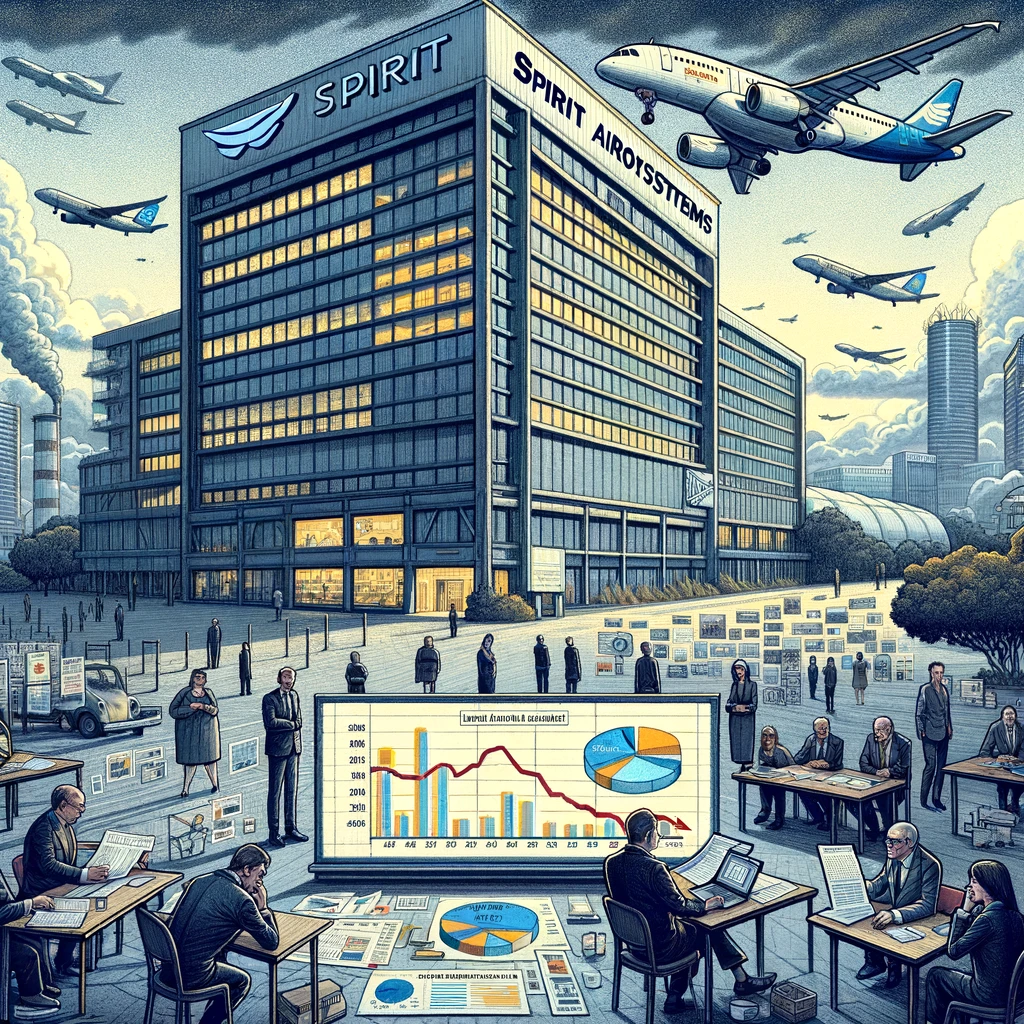 Negotiating the Headwinds
This fiscal pressure has not gone unnoticed by the top brass. Patrick Shanahan, Spirit's chief executive, has voiced his confidence in reaching an equitable agreement with Airbus, drawing parallels between these discussions and recent successful negotiations with Boeing. The company's leaders are under no illusions about the urgency of these negotiations, with over $1 billion in debt maturing in 2025 and the third quarter of 2023 closing with a $204 million deficit.
The strain on cash flow has been evident, with Spirit's cash reserves dwindling from $659 million at the end of 2022 to a mere $374 million by September's end. This cash crunch has the company's chief financial officer, Mark Suchinski, actively seeking to refinance the looming debt, emphasizing the immediacy of this financial hurdle.
Turbulence Across the Board
The financial challenges are not isolated to dealings with Airbus. Spirit Aerosystems has also faced difficulties with its contracts for Boeing's 737 fuselages, alongside other programs that have not met profitability expectations, including composite structures for the 787 and A350 models. This has led to significant forward losses and adjustments due to heightened labor and supply costs, as well as inefficiencies in factory performance.
Despite these setbacks, Spirit's production has not come to a halt. The company has reported a slight year-on-year increase in components delivered for aircraft, although these figures still fall short of the pre-pandemic era. In a proactive step, Spirit has renegotiated its terms with Boeing, which promises an influx of $455 million in additional revenue through 2025.
The focus now shifts to Airbus, with Shanahan pinpointing the need for an overhaul in the production systems of advanced materials for jets like the A220s and A350s. This overhaul is critical for Spirit, which prides itself on its advanced composite manufacturing work, and is seen as key to maintaining its competitive edge and securing future contracts.
While the path to renegotiating with Airbus may not yield as significant financial relief as the Boeing deal, analysts from JP Morgan suggest any agreement would stabilize Spirit's financial prospects. The aerospace manufacturer's tenacity in these complex negotiations reflects a broader industry trend where firms must adapt swiftly to changing market dynamics, ensuring their longevity and relevance in a sector that remains an essential cog in the global economy.
As Spirit Aerosystems braces against the current financial headwinds, the company's determination to secure a sustainable path forward is clear. The outcomes of these negotiations will not only shape the future of Spirit but also have a ripple effect across the aerospace industry.