In a bold stride towards an expanded global presence, Starbucks has unfurled plans to swell its international store count to a staggering 55,000 by the year 2030, marking a significant upscale from its current 20,200 locations outside North America. This ambitious blueprint was articulated during an illuminating company presentation, where executives outlined a strategy that pivots on optimizing operational efficiency and aggressive cost management, aiming to economize a substantial $3 billion within the coming triennium.
Amidst a landscape of unionization efforts and intricate labor dynamics, the coffee conglomerate has committed to a substantial uplift in barista wages, aspiring to double their fiscal 2020 earnings by the conclusion of fiscal 2025 through a blend of augmented hours and escalated pay scales.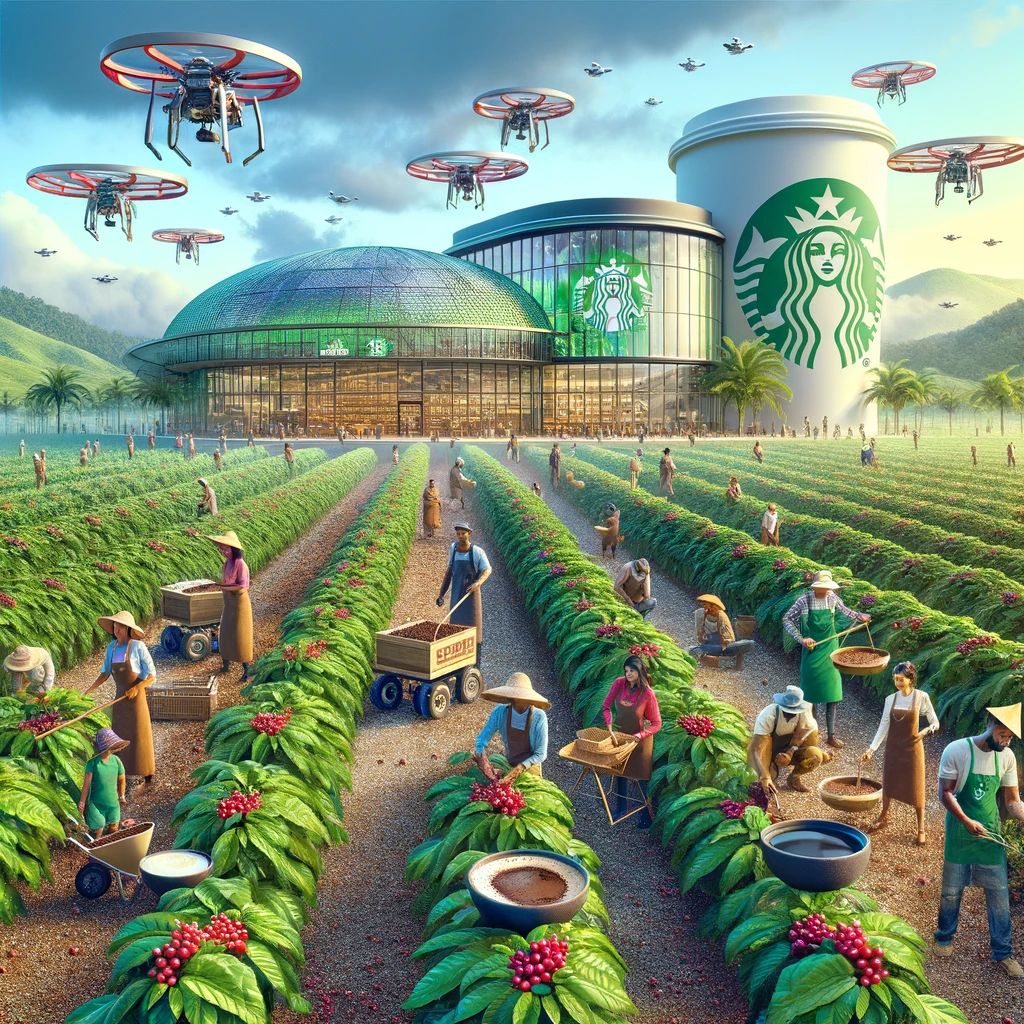 This pledge is a cornerstone of what has been coined the "Triple Shot Reinvention Strategy," a comprehensive overhaul aimed at invigorating the brand and its workforce alike.
In a recent fiscal report, Starbucks surpassed analysts' prognostications, propelling a 9.5% surge in its stock value, which marked a recovery from previous losses and culminated in a $115 billion market capitalization. The company's chief, Laxman Narasimhan, attested to the accelerated progress of their "reinvention," which has ostensibly catalyzed sales and streamlined operations.
The strategy, initially deployed by former CEO Howard Schultz, targets the simplification of service and enhancement of quality through cutting-edge brewing technology and the reimagination of store layouts, complemented by an infusion of automation. With Narasimhan at the helm, the endeavor to recalibrate and revitalize Starbucks' service model and market approach marches forward.
Despite a slight discrepancy in the projected same-store sales growth for fiscal 2024, Starbucks' forecasts remain optimistic, with anticipations of robust annual growth in earnings per share. The narrative that emerges is one of a brand poised on the cusp of a transformative epoch, determined to navigate the challenges of a rapidly evolving retail landscape and the intricate dance of global expansion and internal streamlining.