In a bid to increase road safety, Waze, the Google-owned navigation application, has introduced a feature that alerts drivers to historical crash data on their routes. This latest addition aims to equip motorists with the information necessary to navigate treacherous stretches of road more cautiously.
Navigational Caution
The new function, named 'crash history alerts', informs drivers if they are on a road segment known for frequent accidents. The alerts are generated through a combination of community reports within Waze and an AI analysis that considers factors such as traffic density, road type, and elevation. However, the app strategically avoids alerting drivers on their regular routes to minimize distractions, focusing on enhancing awareness in unfamiliar areas.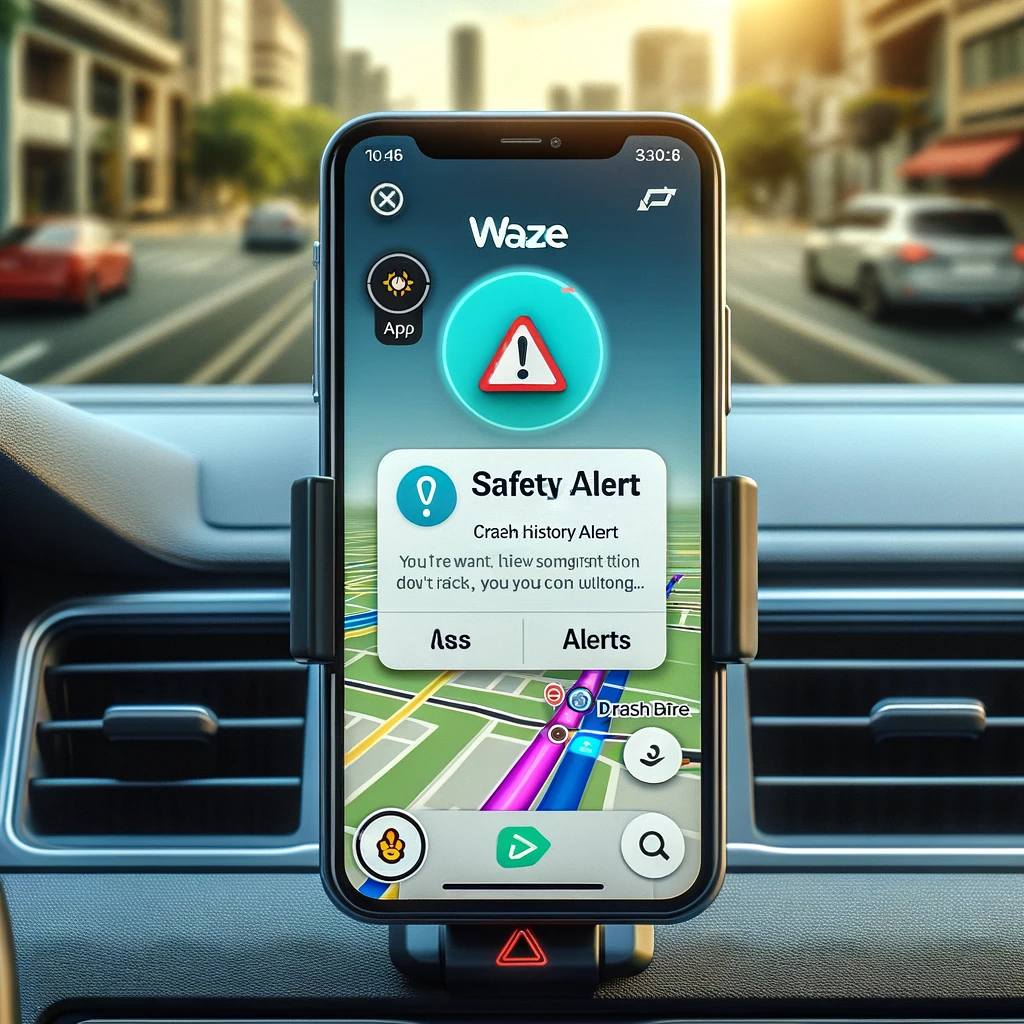 Innovative Road Safety Features
Waze's commitment to driver safety is not new; the app has consistently released features over the years that contribute to safer driving. Among these are real-time accident updates for better route planning and on-the-go notifications about necessary lane changes well in advance of junctions or exits.
Intelligent Alerts
The crash history alerts are designed with the dual purpose of being informative without overwhelming the driver. The feature, which doesn't differentiate between the severity of accidents, relies on the balance of providing critical information to the driver without causing undue distraction.
Community-Driven Data
What sets Waze apart is its community-driven approach to data collection, allowing for a robust database of historical crash information. This collective intelligence is what powers the newly launched safety alerts.
Waze's Continued Evolution
The launch of the crash history alerts is the latest in Waze's ongoing efforts to refine its navigation experience. It also reflects the app's integration with Google's broader Geo division, home to Google Maps and Street View, further enhancing its capabilities through cross-platform feature sharing.
Waze's introduction of crash history alerts represents a significant step towards enhancing driver awareness and safety. By leveraging community insights and AI, Waze is not just navigating drivers to their destinations but is also steering them towards safer driving practices. With this feature now available to users, Waze continues to navigate the intersection of technology and safety, driving the future of community-based navigation solutions.