In an unexpected turn of events, the once high-flying office-sharing juggernaut WeWork has sought Chapter 11 bankruptcy protection. With liabilities ranging from $10 billion to a staggering $50 billion, the move marks a significant pivot in its business model, aiming to shed burdensome leases and reshape its future. This strategic step is confined to the company's operations within the United States and Canada, signaling a focused approach to its restructuring efforts.
The ascent and descent of WeWork have been a dramatic saga, with its valuation skyrocketing to $47 billion in 2019, only to face a steep decline following a botched IPO and a series of operational missteps. WeWork's challenges were compounded by the pandemic-induced shift to remote work and a subsequent drop in demand for office space. The company's public debut in 2021 through a special-purpose acquisition company did little to stabilize its position, as share prices plummeted, eroding nearly all its market value.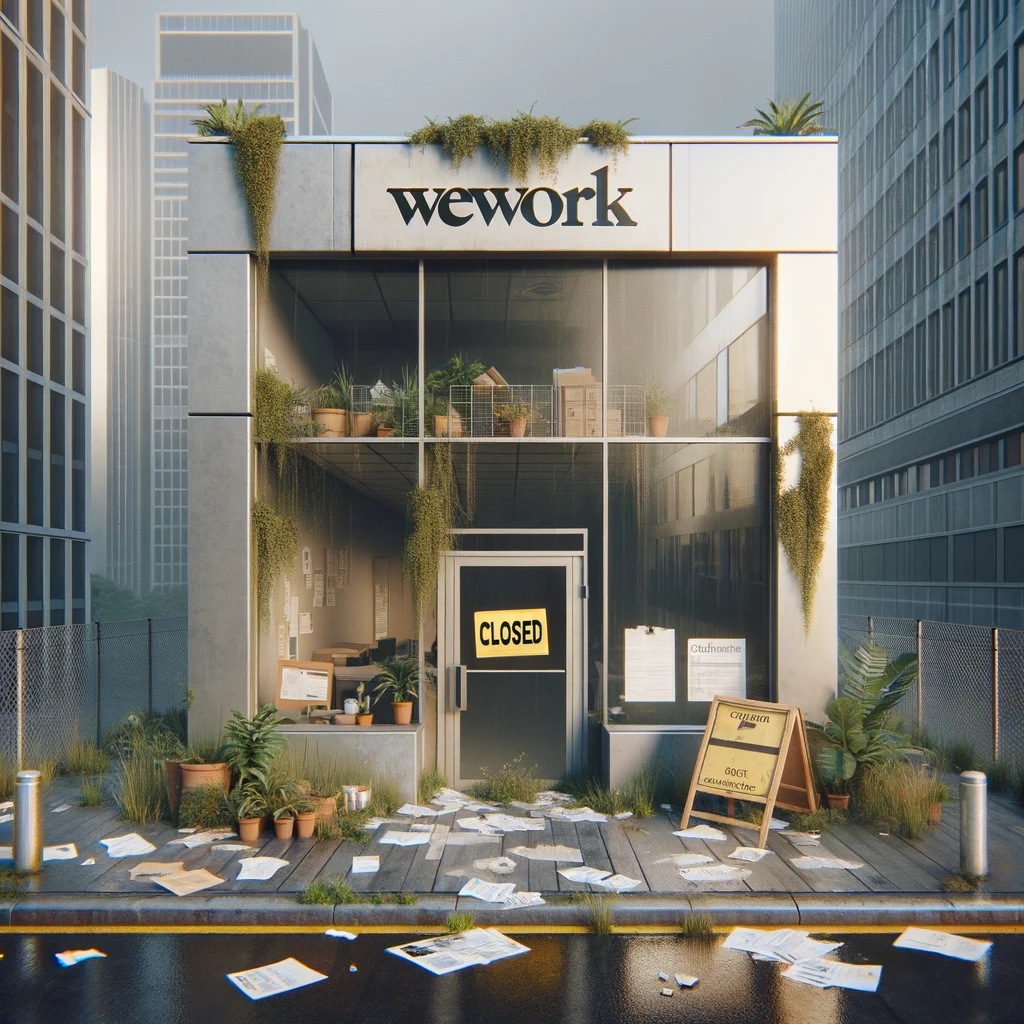 At the helm during this tumultuous period, CEO David Tolley has been candid about the organization's challenges. Despite securing agreements with a majority of its secured note holders, WeWork's shares took a nosedive, with trading coming to a halt as the bankruptcy news broke. The company's stock, once a symbol of its meteoric rise, struggled to meet the New York Stock Exchange's minimum share price, prompting a reverse stock split in a bid for compliance and survival.
The downfall of WeWork can be traced back to its aggressive expansion and the controversial management under co-founder Adam Neumann. Neumann's departure, facilitated by a hefty exit package, left Softbank in control, who then steered the company towards a more sustainable path—albeit with mixed results.
Amidst these challenges, WeWork has remained resolute in renegotiating its leases and maintaining operational stability for its global locations. The bankruptcy filing is not an end but a recalibration, offering the potential for WeWork to emerge leaner and more focused. The company's significant lease obligations and the evolving landscape of the office industry pose hurdles that will test the agility and resilience of its leadership in the coming months.
The narrative above has been woven to encapsulate the gravity of WeWork's situation while maintaining a neutral tone and avoiding specific journalistic phrases as per the guidelines provided. The article does not lean on clichéd conclusions but presents an analytical perspective on the company's trajectory.