It's official. Sony has unveiled a reimagined PlayStation: the PS5 Slim. The revamped console promises to be more than just a compact version, as the tech giant introduces upgraded storage, added flexibility, and fresh aesthetics to rekindle gamers' passion.
A Sleeker Console Design
Sony's commitment to innovation has led to a new PS5 design that's 30% slimmer and 18% lighter. A fusion of glossy and matte finishes on the top and bottom panels not only lends a chic appearance but also offers gamers a personalized touch. The new form allows for a horizontal arrangement, but for aficionados preferring the vertical display, a compatible stand will be available for purchase.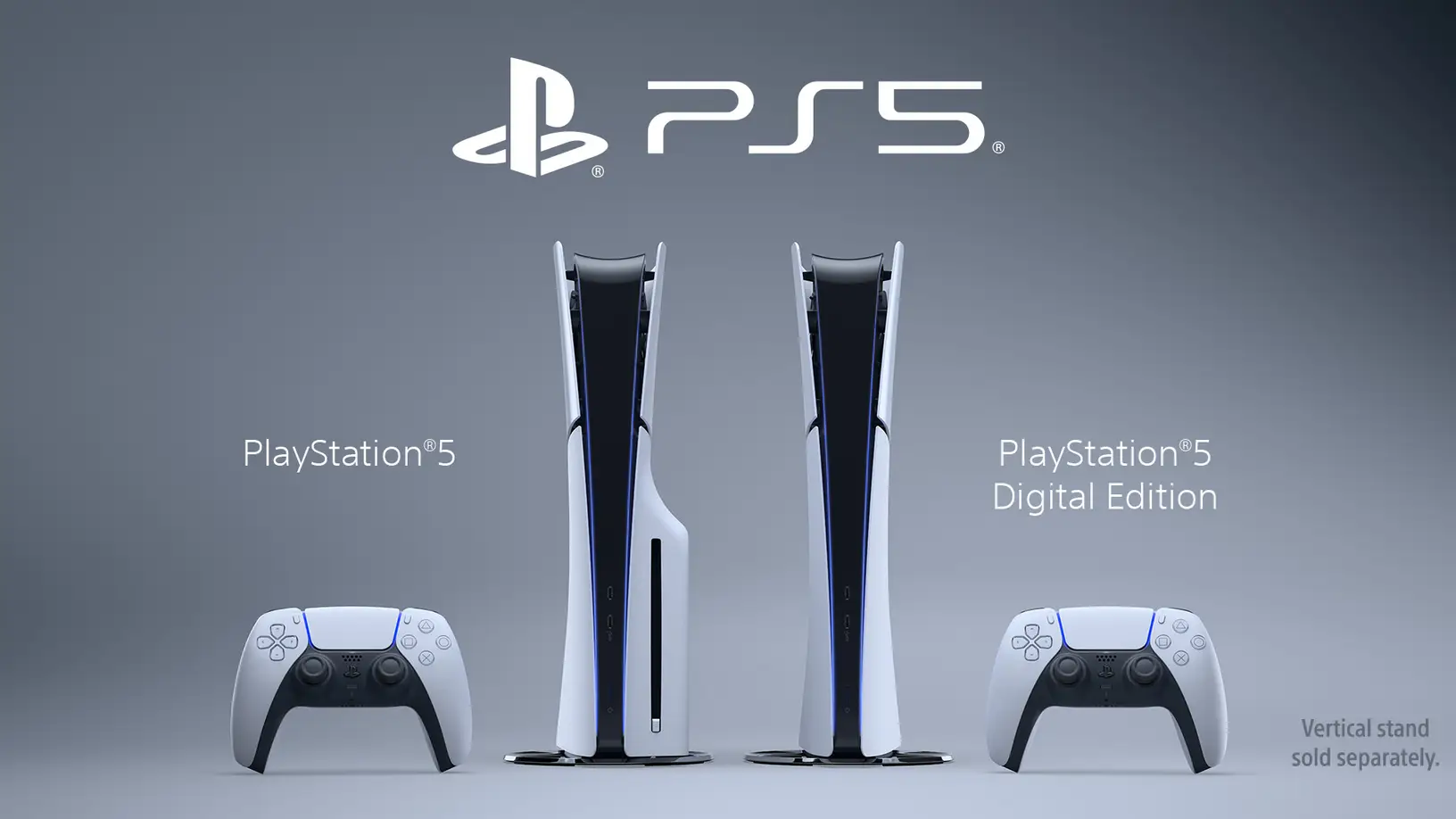 More Than Just Digital
For PS5 Digital Edition enthusiasts, Sony bridges the divide between digital and physical gaming experiences. A detachable Ultra HD Blu-ray Disc Drive, available for $79.99 and other regional prices, will let gamers oscillate between digital content and tangible media, adding a layer of flexibility previously unexplored.
Bigger Storage and Colourful Covers
The PS5 Slim won't just be about aesthetics. Gamers can anticipate a storage boost, with the new model flaunting a 1TB SSD, surpassing the original's 825GB. And, as 2024 rolls around, gamers can further customize their consoles with a variety of PS5 Console Cover hues, including the alluring Black matte, Volcanic Red, Cobalt Blue, and Sterling Silver from the Deep Earth Collection.
Price Points and Availability
With the PS5 Slim's release set for November, the suspense surrounding its exact launch date is palpable. While the PS5 Slim will be available for $499.99 in the US, the Digital Edition is pegged at $449.99. The standalone Ultra HD Blu-ray disc drive, catering to Digital Edition owners, has been priced at $79.99.
A New Chapter for Gaming
Sony's PS5 Slim encapsulates a blend of innovation and familiarity. While maintaining core functionalities, the brand has amplified user experiences by enhancing versatility and offering aesthetic choices. As the current PS5 stocks dwindle, the gaming realm prepares to embrace Sony's new vision, creating a harmonious blend between digital and physical gaming realms.