With augmented reality (AR) glasses making waves in the tech industry, Xreal is pushing the boundaries with its newly introduced Xreal Air 2 and the more advanced Xreal Air 2 Pro. Initially known as Nreal, the company's previous version gained attention in 2021, and now it's back with enhanced features, aiming to set a new benchmark in the AR domain.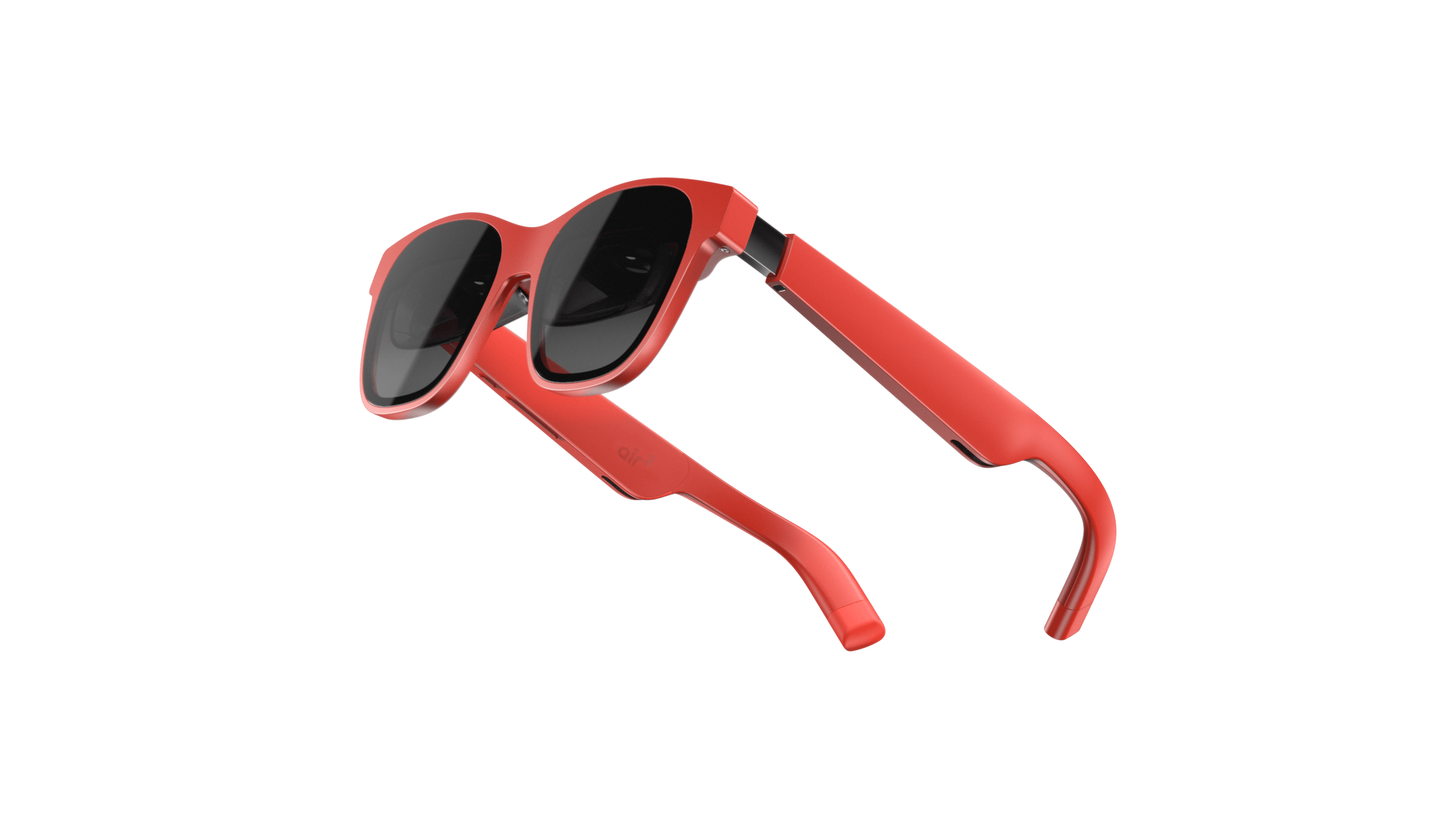 Sharper, Brighter, and Lighter
The Xreal Air 2 glasses come equipped with Sony's latest 0.55-inch Micro-OLED display, offering a full resolution of 1920 x 1080 per eye with an impressive refresh rate of up to 120Hz. The upgrade translates into a 25% increase in brightness, boasting 500 nits as compared to the previous version's 400 nits. Another notable improvement is in its design: the new edition is 10% slimmer and lighter, making it more user-friendly.
Comfort and Connectivity
Ensuring user comfort has been at the forefront of Xreal's design enhancements. Features like improved elastic temples, the introduction of "AirFit" nose pads, and the use of softer materials promise prolonged wear without discomfort. Connectivity, however, remains tethered, as users will need to connect via USB-C for video output. Although the glasses lack a wireless connection feature, their ability to provide a mega-sized viewing experience of up to 330 inches compensates for this.
Acoustic Augmentation and Pricing Insights
Prioritizing user experience, the audio system of the glasses underwent a significant upgrade. The inclusion of wrap-around spatial audio using an open-ear design ensures an immersive audio experience that's centered on the wearer. While the Xreal Air 2 is priced at $399, the Pro version, which offers additional features such as electrochromic dimming, retails for $449.
The Air 2 Pro: Standing Out with Dimming Control
The Xreal Air 2 Pro distinguishes itself with a unique one-touch dimming control. Users can shift between three modes: Transparent, Productivity, and Immersive, enabling them to adjust the light permeation based on their preference. Particularly, the immersive mode, ideal for gaming aficionados, offers a blackout experience to relish the full potential of the 120Hz refresh rate.
Wider Compatibility, With A Few Hitches
While Xreal's AR glasses are technically compatible with any device sporting a USB-C video output, there seem to be compatibility issues with some Apple devices and major gaming consoles. An external hardware, named the Beam, is necessary for connections to platforms like the Nintendo Switch, PS5, or Xbox X or S.
Despite the advancements, the Xreal Air 2 and its Pro counterpart primarily target viewers looking for enhanced experiences in YouTube videos, light gaming, and movies. With no cameras or motion sensors, they act more like a personalized projector. Yet, given the price point and the features on offer, they certainly mark a significant step in the AR glasses evolution, promising an immersive experience that extends beyond traditional screens.