Nintendo has long stood as an innovator in the gaming world, making moves that are both unexpected and undeniably savvy. Recently, fans have been put on a seesaw of emotions with updates and releases, from Warner Bros. Games' delay of the Batman: Arkham Trilogy for the Nintendo Switch to rumors of the Switch's life cycle nearing its conclusion.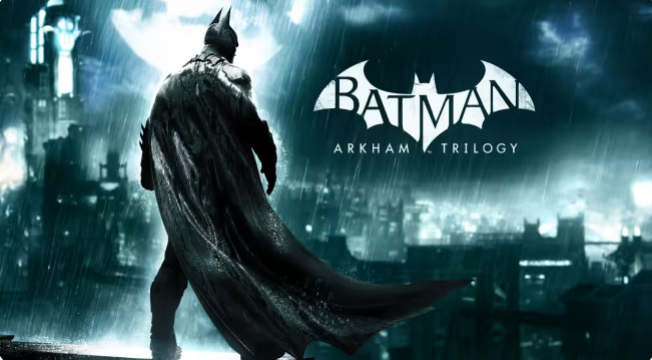 Delay for Perfection: Batman Awaits on Switch
Eager fans prepped for the Batman: Arkham Trilogy to land on their Nintendo Switch consoles in October. This anticipation, however, met a cold water splash when Warner Bros. Games announced a delay, shifting the trilogy's release to December 1st. The decision, rooted in the pursuit of perfection, aims to optimize the gaming experience for Switch players.
Cognizant of prior hiccups like the Mortal Kombat 1 port, Warner Bros. is sparing no effort this time. The responsibility rests with Turn Me Up Games, renowned for their work on 'It Takes Two' and 'Borderlands Legendary Collection'. This new bundle promises all three Rocksteady's Batman: Arkham titles, packed with their respective downloadable content.
The Switch's Swansong: A Flourish Before Farewell
On the horizon of Nintendo's vast empire looms the end of the Nintendo Switch's active life cycle. But before it bows out, Nintendo has ambitious plans leading up to the fiscal year ending in March 2025. In an enlightening chat, Nintendo's captain, Shuntaro Furukawa, teased fresh titles slated for the Switch. Nintendo's mantra seems clear: continue the momentum. Favorites like Zelda and Super Mario Bros are expected to sparkle during the holiday season, with aims to peak the console's demand. Also on the launchpad for the Switch are awaited titles like 'Luigi's Mansion 2 HD' and a rejuvenated 'Paper Mario: The Thousand-Year Door'.
Yet, beyond these releases, there's a murmur about the next-generation Nintendo console, set to make its debut in 2024. Even so, it seems Nintendo won't pull the plug on the Switch immediately. Speculations suggest a transition phase where both generations receive support, making it an exciting watch for gaming enthusiasts.
Nintendo, an architect of dreams for many, is meticulously crafting its next chapters. While players eagerly refresh their calendars for Batman's escapades, they're also fastening their seat belts for what's next in Nintendo's grand saga. Their continual commitment to player experience, coupled with their visionary plans for the future, paints a promising picture for fans worldwide.