In the ever-evolving realm of gaming, Sony's PlayStation has always been at the forefront. Recent events signal a blend of the novel and nostalgic, with PlayStation Portal challenging conventions and Roblox revisiting PlayStation's roots. Both evolutions present intriguing insights into the brand's adaptability and the market's changing demands.
PlayStation Portal's Surprise Popularity in Japan
When PlayStation Portal was first introduced, it faced significant criticism. The absence of cloud streaming, Bluetooth, and a native media player led many to doubt its potential success. However, the Japanese market thought otherwise. Almost immediately after pre-orders were made available, Japan's top retailers, including Amazon and the Sony Store, reported being out of stock.
Priced at ¥29,980 (equivalent to $199.99 in the US), this portable system that streams PS5 games over WiFi is set to launch globally on November 15. Despite its niche appeal, the robust Japanese response hints at potential success in other markets.
Roblox's Long-awaited PlayStation Debut
October 10, 2023, is marked as a significant date for Roblox and PlayStation enthusiasts. Roblox, a children's gaming platform boasting 60 million daily players, is finally gracing Sony's PlayStation 4. Although the PS5 era is already in full swing, the game's backward compatibility ensures no player is left behind.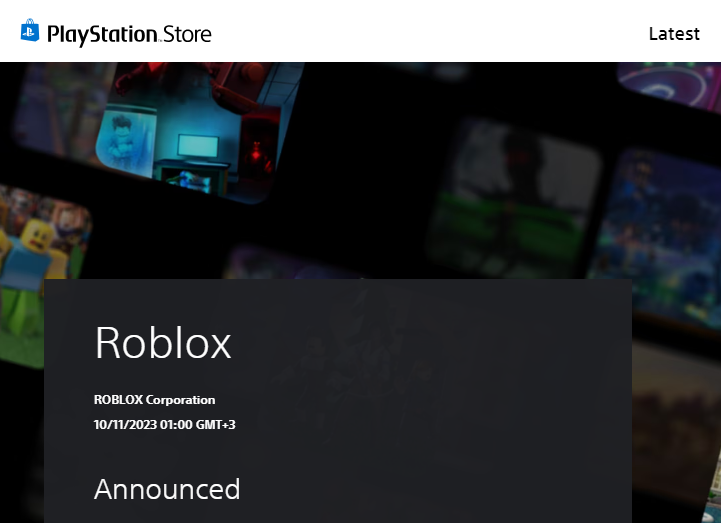 Roblox's integration comes with cross-platform support, bridging diverse gaming communities. Its free availability, coupled with optional in-game purchases and memberships, ensures accessibility while offering an enhanced experience for those interested.
PlayStation, through these ventures, showcases its flexibility in the gaming industry. The surprising success of PlayStation Portal's pre-orders in Japan underscores the unpredictability of market demands. On the other hand, Roblox's introduction, though belated, speaks to the enduring appeal of fan-favorites. While one rides on the wave of novelty, the other taps into an established user base, exemplifying PlayStation's versatile approach to sustaining its leadership in the gaming domain.
Sony's PlayStation, by both introducing the innovative PlayStation Portal and embracing the nostalgic allure of Roblox, has strategically positioned itself to cater to diverse gaming audiences. Whether it's the tech-savvy enthusiast seeking the next big thing or the nostalgic gamer looking to relive cherished moments, PlayStation continues to affirm its dominance, adeptly navigating market shifts and evolving consumer desires.