OnePlus is taking a leap into the foldable phone arena, introducing the OnePlus Open, expected to launch alongside its twin, the OPPO Find N3. Showcased in vibrant green and black, the OnePlus Open offers a fresh design perspective. With a 7.8-inch inner OLED display, it deviates from industry speculations of partnering with Samsung for the screen. Instead, they've opted for a BOE display. The exterior dons a wider 6.31-inch screen, making it resemble a conventional smartphone when folded.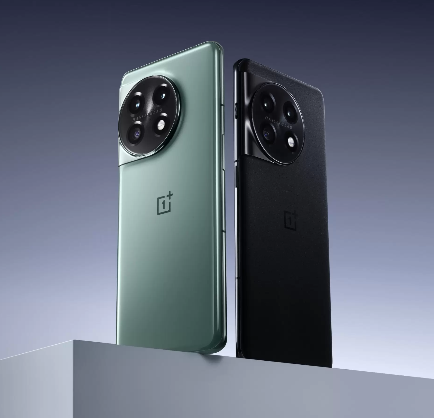 Performance and Camera Specifications
Driving the OnePlus Open is the potent Snapdragon 8 Gen 2 processor. It's set to house a hefty 16GB LPDDR5X RAM with a base storage of 256GB. Rumors suggest potential higher storage options, though this remains unconfirmed. The camera configuration on this device is nothing short of impressive. It boasts dual 48-megapixel lenses for capturing wide and ultra-wide shots. Complementing this is a 64-megapixel lens offering 3x optical zoom.
Setting Itself Apart
Distinguishing the OnePlus Open from its counterparts is its unique display handling. A recently released video by YouTuber Jagat Review offers a closer look. The OnePlus Open appears to have brilliantly addressed the display crease issue that plagues many foldables.
Unlike the pronounced crease seen in devices like the Galaxy Z Fold 5, the crease on the OnePlus Open is discreet and far less noticeable. Additionally, adjustments in the hinge design and reduced components promise enhanced durability.
Market Anticipation
Set to make its official debut on October 19th, the OnePlus Open, with its enticing price point starting at $1,700, is expected to cause ripples in the foldable market. The significantly reduced visibility of the crease and its promising durability could position it as a favorite among foldable enthusiasts.
As the tech community eagerly awaits the launch, it's clear that the OnePlus Open's design and functionality are at the forefront of foldable innovation. It remains to be seen how the market reacts to this enticing blend of aesthetics, performance, and build quality. The real test awaits post-launch, as user experiences and reviews start pouring in.