In a significant economic update, UK Chancellor Jeremy Hunt is reportedly considering reductions in inheritance and business taxes as part of the upcoming Autumn Statement. This move aligns with his broader strategy to stimulate growth and reinforce the UK's manufacturing sector. The anticipation of these reforms comes at a critical moment when the UK grapples with high tax levels and economic challenges.
Tax Cuts: A Balancing Act
The Chancellor's contemplation of tax cuts, especially in inheritance tax, emerges amid the UK's economic context marked by record-high tax levels. The current tax burden, the highest in 70 years according to the Institute for Fiscal Studies, places significant strain on citizens. The inheritance tax, currently at 40% on estates exceeding a certain threshold, has been a point of debate. The proposed cuts, if realized, aim to alleviate financial pressures on families and businesses.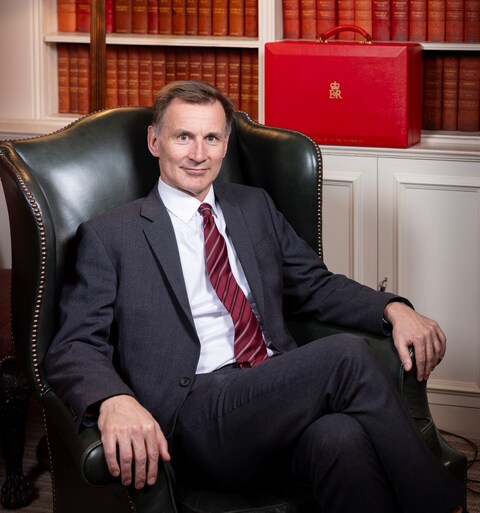 Manufacturing and Investment: A £4.5 Billion Boost
In a bold move to bolster the manufacturing industry, Hunt announced a £4.5 billion fund targeted at sectors like automotive, aerospace, life sciences, and clean energy. This initiative reflects the government's commitment to maintaining the UK's competitive edge in key industries. The focus on manufacturing is particularly strategic, considering the sector's potential to drive future economic growth and job creation.
Navigating Fiscal Constraints
Despite the optimistic outlook for tax cuts, the government's fiscal policies and rules present a complex landscape to navigate. The balancing act between tax reductions and adhering to fiscal rules poses a challenge. The Chancellor's decisions will be influenced by the latest economic forecast from the Office of Budget Responsibility, a crucial factor in shaping the forthcoming Autumn Statement.
The Political Angle
The Chancellor's tax reform agenda occurs against a backdrop of political considerations. Labour leader Sir Keir Starmer, reserving comments until the Autumn Statement's release, highlights the political scrutiny accompanying these decisions. The government's approach to fiscal policies and tax reforms remains a focal point of public and political debate.
Global Perspectives and Opportunities
Internationally, the UK's economic strategies draw attention, especially with initiatives like discussions with Tesla's Elon Musk about potential investments. These interactions underscore the UK's aspirations to attract global investment and technological advancements, vital for long-term economic prosperity.
As the UK economy seeks a path towards growth and stability, the Chancellor's forthcoming Autumn Statement is poised to play a pivotal role. Balancing tax cuts, investment in key sectors, and adhering to fiscal rules presents a complex but potentially rewarding challenge. The decisions made in this statement will significantly impact the UK's economic trajectory in the coming years, marking a crucial moment in its financial history.