OpenAI, a pioneering force in artificial intelligence, faces a significant leadership upheaval with the departure of co-founder and former CEO Sam Altman and the appointment of Emmett Shear, co-founder of Twitch, as the new interim CEO. This shift marks a turbulent period for the company known for its groundbreaking AI developments.
Sudden Changes at the Helm
Sam Altman's dismissal from OpenAI was characterized by a "breakdown in communication" with the board, as revealed in an internal memo. This abrupt exit led to a series of resignations, including co-founder Greg Brockman and several senior researchers. Despite initial discussions about potentially reinstating Altman, these talks have broken down, leaving the company to navigate a new path under Shear's interim leadership.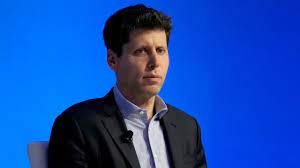 The Impact of Altman's Departure
Altman, known for his vision in AI, was reportedly working on developing an AI chip to rival NVIDIA and collaborating with former Apple designer Jony Ive on AI-centric hardware. His departure has raised questions about the direction of OpenAI's future projects, including the much-anticipated GPT-5.
Investors and Board Dynamics
The board's decision to oust Altman has led to internal strife and investor dissatisfaction. Reports suggest that key investors, including Microsoft, Thrive Capital, and Sequoia Capital, pushed for Altman's reinstatement, highlighting the complexities of investor-board relationships in tech startups. The negotiations around Altman's return were marked by his demand for a revamped board and a public apology, which ultimately did not materialize.
New Leadership and Future Direction
Emmett Shear's appointment as interim CEO signals a new chapter for OpenAI. Shear, coming from a background in video streaming, faces the challenge of steering OpenAI through its current turmoil while maintaining its position as a leader in AI innovation.
Employee and Industry Reactions
The leadership change has prompted a mixed reaction from OpenAI's employees, with many showing support for Altman. The company now must balance the expectations of its workforce, investors, and the broader AI industry.
OpenAI's journey ahead is marked by uncertainties and the challenge of aligning its strategic goals with new leadership dynamics. The company's ability to navigate these changes will be critical in shaping its role in the evolving landscape of artificial intelligence. The AI community watches closely as OpenAI adapts to these changes, anticipating its next moves in AI development and innovation.