Amazon, a titan in e-commerce, is set to elevate its game by amplifying its drone delivery initiatives. The company is gearing up to broaden the horizons of its airborne delivery with the introduction of drone delivery services in the UK and Italy come 2024. This move will be a significant leap since their initial drone launches in two sites in the United States, namely Lockeford, California, and College Station, Texas.
In a bid to propel their ambitions sky-high, Amazon revealed the MK30 – their latest drone model, which embodies the culmination of many years of development and prototyping. The new model showcases several advantages, such as flying in varied weather conditions like light rain and heavier winds, which its predecessor couldn't tackle.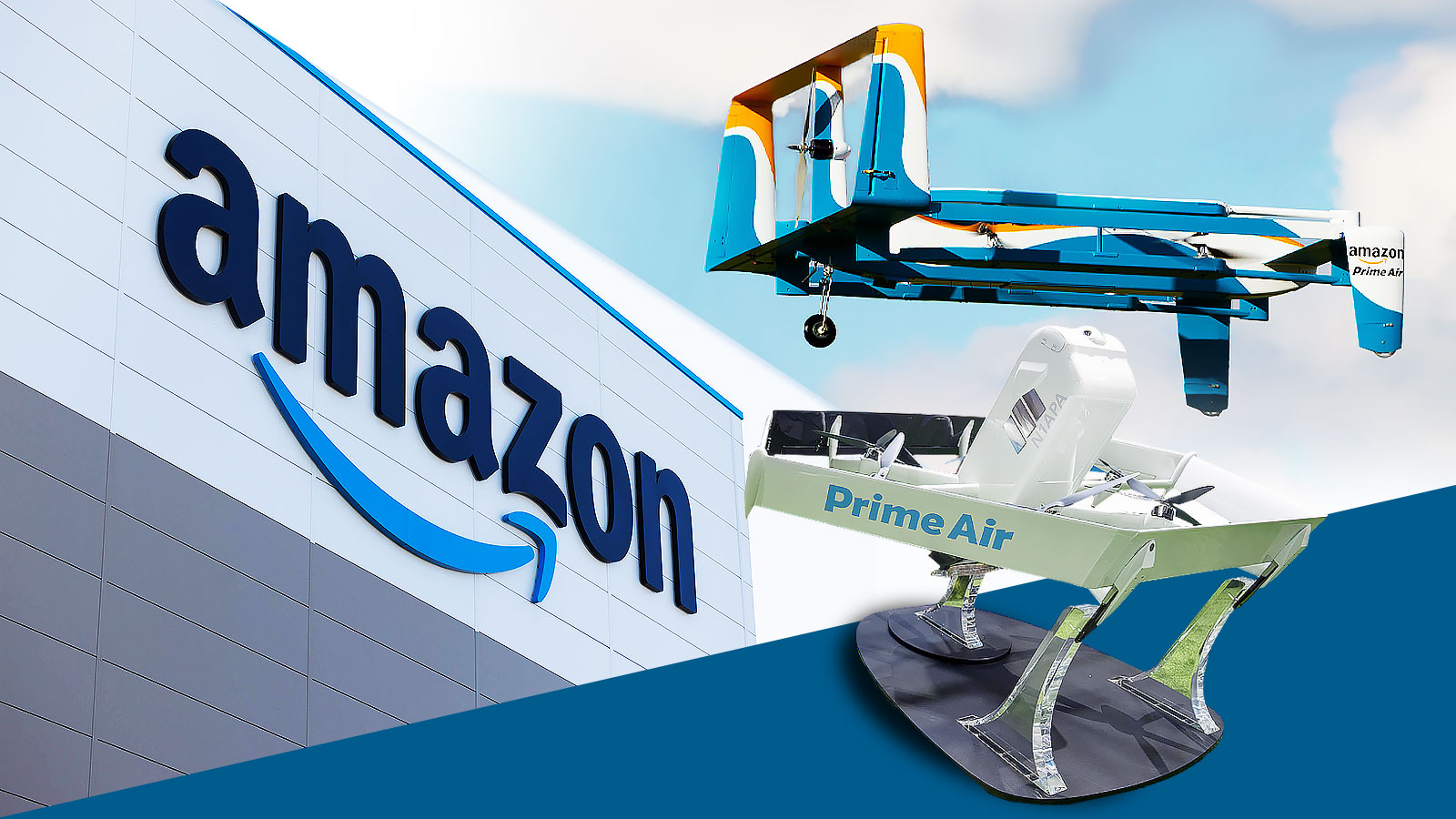 The MK30 Drone: Setting New Standards
Distinct from the earlier drone versions, the MK30 won't necessitate a specialized landing pad, making deliveries more streamlined. Safety and efficiency remain paramount as the drone's design incorporates tiltrotor technology, allowing it to function like a helicopter during takeoff and transition to wing-borne flight while airborne.
One noteworthy feature of the MK30 is its ability to identify and sidestep potential obstructions within its delivery perimeter. This ensures a more secure delivery, even in areas with unexpected challenges.
Balancing Ambition and Realities
While Amazon's aspirations are sky-high, the journey hasn't been without turbulence. The company's maiden drone delivery endeavors were met with challenges, both regulatory and operational. Yet, in response to the initial slow pace, Amazon has since accelerated its efforts, with David Carbon, Amazon's vice-president for Prime Air, affirming that their drones have successfully delivered "thousands" of packages, catering to an equal number of customers.
To ensure the success of this venture, Amazon has been in close collaboration with various regulatory bodies and communities, emphasizing the creation of a reliable and safe delivery mechanism.
Regulatory Hurdles and Prospects
Considering the regulatory maze associated with drone operations, Amazon's latest venture represents significant progress. The Civil Aviation Authority in the UK views Amazon's launch as an educational opportunity to understand drone operations in British airspace.
Furthermore, other corporate giants like Walmart and Alphabet are also in the race, ensuring that the drone delivery sector remains competitive. With potential changes in line-of-sight regulations on the horizon, the drone delivery landscape appears promising.
Reimagining the Future
Amazon's drone delivery expansion doesn't merely reflect technological advancements but also underscores a transformation in consumer expectations and the definition of convenience. By 2030, with the anticipated delivery of 500 million packages via drones, Amazon's vision might reshape the entire e-commerce landscape.
As we witness this blend of technology and ambition, it's evident that the future of delivery isn't just about getting packages to doorsteps but redefining the realms of possibility.