Reliance, a diversified conglomerate led by the influential Mukesh Ambani, appears to be on the brink of acquiring Disney's India operations. Discussions have reportedly been focused on Disney selling a controlling stake in their Indian venture, known as the Disney Star business. The value estimation of this business is a matter of debate: while Disney places the worth at approximately $10 billion, Reliance's evaluation hovers between $7 billion and $8 billion.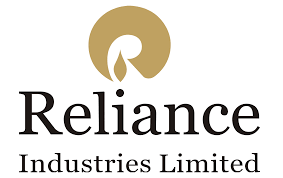 A Tug of War in Streaming
The digital streaming arena has seen some substantial shifts in recent years. Disney's acquisition of 21st Century Fox's entertainment assets in 2019, which included the notable Star India, was a pivotal move. This not only provided Disney with access to a plethora of multilingual TV channels and a stake in a Bollywood production company but also granted streaming and broadcasting rights to the esteemed Indian Premier League (IPL) cricket matches.
For a period, Disney's Hotstar platform reigned supreme in the Indian streaming landscape, boasting around 150 million active users monthly. However, the tables turned when Reliance-backed Viacom18 acquired the rights to stream IPL matches, leading to a spike in its popularity. Consequently, Disney's Hotstar witnessed a decline of about 20 million subscribers, with many of them gravitating towards Reliance's JioCinema. As a counter-move, Hotstar has been streaming the cricket World Cup to mobile users free of charge in an attempt to recapture its lost audience.
Ambani's Streaming Strategy
Ambani's JioCinema has notably intensified the competition in the streaming space. Capitalizing on the demand for premium content, JioCinema has incorporated exclusive material from heavyweights like HBO and NBC. The platform has also invested in significant talent acquisitions over the past year to enhance its offerings.
Moreover, JioCinema's strategy of granting free access to the Indian Premier League cricket matches, which were previously associated with Disney, has significantly eroded Disney's foothold in the market.
Where Do Things Stand?
As discussions progress, it's anticipated that a formal announcement regarding the deal could emerge next month. Yet, uncertainties linger. Disney might retain a minority stake in the Indian business, or even reconsider the decision to offload its assets altogether.
The potential deal underscores the rapidly evolving dynamics of the entertainment and streaming sectors, particularly in burgeoning markets like India. It's evident that regional players like Reliance, with deep roots and understanding of local nuances, can pose substantial challenges to global giants. This saga serves as a testament to the significance of strategic alliances, adaptability, and the ever-present imperative to understand one's audience deeply.