Meta, the social media giant, has recently intensified its promotion strategy for its relatively new application, Threads, aiming to revitalize its user engagement. The method? Cross-posting Threads content directly onto users' Facebook feeds. While this might seem like a logical step considering Meta's past promotional strategies – inserting Instagram Reels into Facebook feed recommendations and allowing WhatsApp businesses to advertise on Facebook – this recent approach has sparked considerable controversy.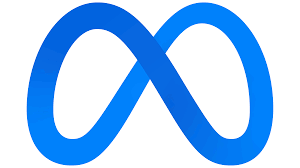 No Opt-Out Causes an Outcry
A distinguishing feature of this promotional move is the absence of an opt-out option for Threads cross-posting on Facebook. This decision has been met with backlash, especially from users who maintain distinct personas across different platforms. They argue that what they share on Threads might not be content they wish to broadcast to their Facebook audience.
For example, Threads users, such as Ami Berger, have openly expressed their discontent. Ami posted a screenshot of a Threads post visible on Instagram, captioning, "Let me opt out of these weird cross-platform ads. This will reduce engagement on Threads from people who have and want to keep it that way."
Meta's Response: Listening but Moving Forward
While Meta has acknowledged the concerns, their stance remains clear: the promotion of Threads on major platforms like Facebook and Instagram will continue. Their justification? To easily let users access the latest content from Threads. Moreover, they have hinted at their intention to utilize their vast app ecosystem to propel Threads into the limelight, an ambition earlier expressed by Mark Zuckerberg.
A Bumpy Road for Threads
Threads had a promising start, with a whopping 30 million sign-ups a day after its release. However, the glitter faded swiftly. Just a month later, the user count plummeted by a staggering 82%, and average engagement time shrank drastically from 19 minutes to a mere 3. Despite the recent uptick in activity, with the service feeling more lively and downloads increasing, Threads still seems to be in a challenging spot.
SimilarWeb's recent report underscores this struggle. David Carr, Senior Insights Manager, noted a 40% dip in Threads usage on Android in the US, the platform's largest market, between July and September.
Threads, with its unique offering, has potential. But as Meta pushes forward with its aggressive promotional strategy, the pivotal question remains: Will this move draw users in or push them further away? Time, coupled with user feedback, will shape the trajectory of Threads in the digital ecosystem.